Inkcups Introduces Vivid White Ink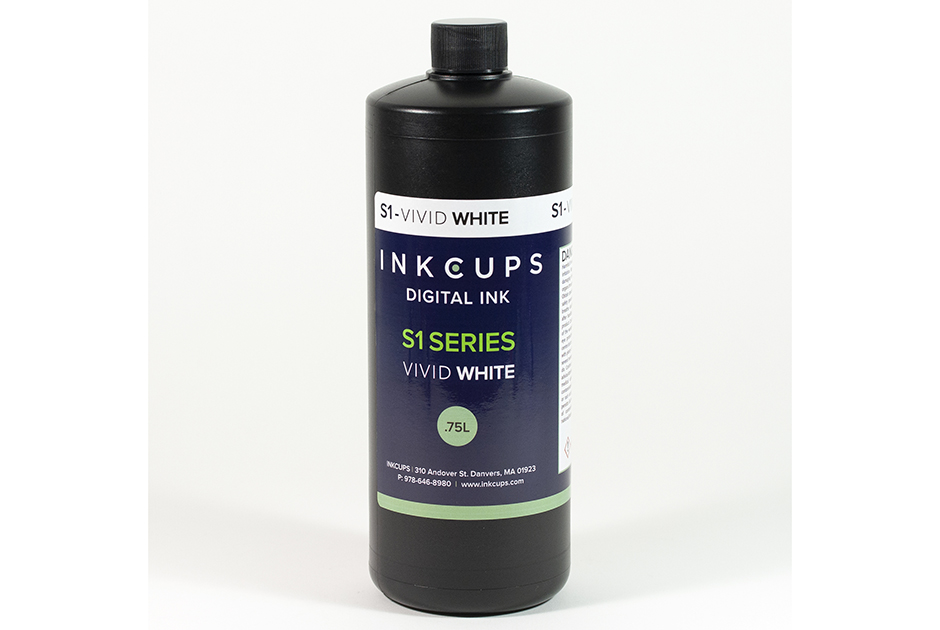 ---
Inkcups, Danvers, Mass., recently released its Vivid White ink, the newest addition to its S1 UV Ink Series.
Inkcups' Vivid White formula can print a vivid white on dark substrates. It also acts as an opaque white background for multi-colored graphics to enhance the colors of artwork and make them appear more vibrant.
Like all S1 UV Ink series colors, Vivid White has exceptional adhesion capabilities and meets the same rigorous adhesion and compliance standards as others in the product range, according to the company. It is a pour-over for printers using the company's S1 ink, which eliminates the need for customers to flush their machines when switching to this white ink. It also can be used in other printers where improved white opacity is needed.
Vivid White is compatible with a variety of substrates including stainless steel, coated metals, plastic and more and also can print on a wide selection of flat and cylindrical objects.
"For high-quality graphics, a bright white makes all the difference," says Ben Adner, CEO of Inkcups. "We have been working for a few years to find the ideal pigment combination to provide the brilliant white opacity in combination with easy jettability. Our new Vivid White really makes a visible difference and after extensive testing we believe it is the brightest white in the market." — D.S.
---
Vancouver Washington: ROQ US has debuted The ROQ IMPRESS automated transfer press, a gamechanger for heat decorating.
FULL STORY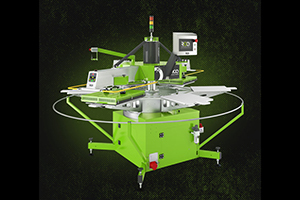 RICOH DTG, Costa Mesa, California, has not only launched one but two new DTG printing solutions with the Ri 4000 and the Ri 1000X.
FULL STORY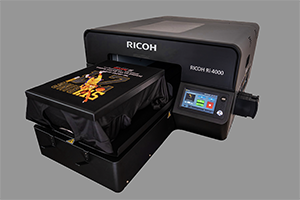 STAHLS', St. Clair, Michigan, has launched Sport-Stitch, a heat-applied solution to custom embroidery.
FULL STORY