Inkcups Launches Automated Artwork Preparation Software
Inkcups, Danvers, Mass., has announced the launch of ArtPrep, an automated artwork preparation software for digital printing designed to reduce time and labor associated with traditional manual preparation methods.
ArtPrep automatically prepares artwork for digital printing through a flexible user interface that is adaptable to any workflow. The software integrates with all Inkcups digital printers and workflows and accepts PNG files directly through any user's art department or automatically through an API connection. ArtPrep adds desired layers, including customizable trapping, and can manipulate image placement and size as well as perform image adjustments.
By reducing image preparation time, ArtPrep improves overall productivity of Inkcups' established digital printer workflows, according to the company. The new software handles variable data, name drops, challenging gradients, and highlights, all while providing control over ink usage and production costs.
"We're excited to launch our first artwork preparation software, ArtPrep," says Ben Adner, CEO of Inkcups. "This new capability will further enhance the Inkcups customer experience by offering significant time savings over manual preparation of artwork for printing. Our main priority is to make sure our customers can easily create high-quality artwork quickly and efficiently, while saving them time and labor."
Inkcups will be offering two versions of the software: ArtPrep and ArtPrep Pro. — D.S.
---
Vancouver Washington: ROQ US has debuted The ROQ IMPRESS automated transfer press, a gamechanger for heat decorating.
FULL STORY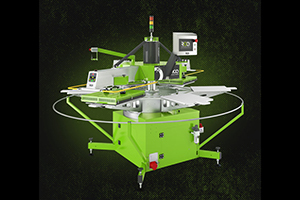 RICOH DTG, Costa Mesa, California, has not only launched one but two new DTG printing solutions with the Ri 4000 and the Ri 1000X.
FULL STORY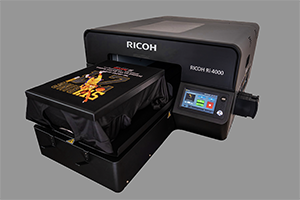 STAHLS', St. Clair, Michigan, has launched Sport-Stitch, a heat-applied solution to custom embroidery.
FULL STORY