Inkcups Launches the Brite 2.0 Label Printing Machine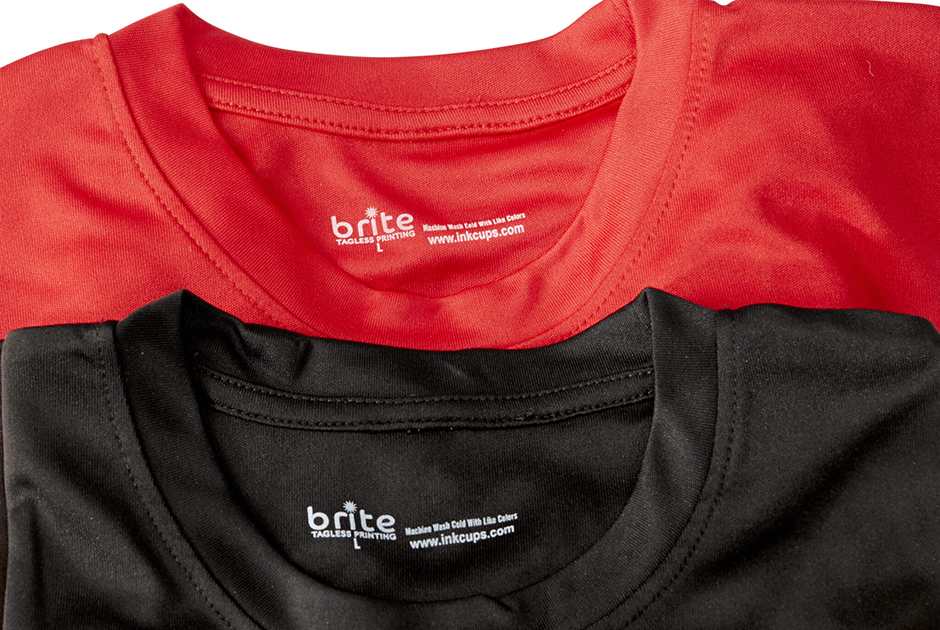 ---
Inkcups, Danvers, Massachusetts, has released the Brite 2.0 label printing machine to print on full synthetic applications. The new Brite machine is a tagless printer that has expanded printing capabilities to offer customers a variety of new materials they can print on.
The Brite 2.0 can now print on the following dark synthetic materials and more:
Acetate
Acrylic
Lyocell
Microfibre
Nylon
Polyester
Polypropylene
Polyvinyl Chloride
Rayon/Viscose
Spandex/Lycra
Developed in-house by Inkcups Engineers, the patented Brite process is a combination of machine, its specialized SB Brite Opaque ink, and proprietary printing pads that offer superior, unparalleled prints on a variety of materials, according to the company. The process easily achieves brighter whites on dark substrates without fading.
An easy-to-use tabletop printer, the Brite machine is ideal for printing on sportswear and athletic shirts, equipped with a 90 mm VersaCup® to print images up to 65 x 35 mm (2.56 x 1.38 inches) on these applications. Additionally, each machine comes with a specialty Brite pad to aid in the transfer of an opaque image. The average production speed is around 400-500 impressions per hour, offering a high-performance printing machine.
---
Vancouver Washington: ROQ US has debuted The ROQ IMPRESS automated transfer press, a gamechanger for heat decorating.
FULL STORY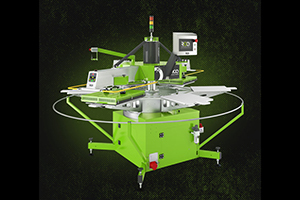 RICOH DTG, Costa Mesa, California, has not only launched one but two new DTG printing solutions with the Ri 4000 and the Ri 1000X.
FULL STORY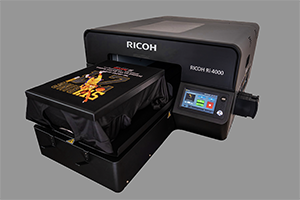 STAHLS', St. Clair, Michigan, has launched Sport-Stitch, a heat-applied solution to custom embroidery.
FULL STORY