Inkcups Showcased Digital Printers at FESPA Global Print Expo 2021
Inkcups, Danvers, Mass., showcased three of its digital machines at the FESPA Global Print Expo 2021, which was held Oct. 12-15, at the RAI Amsterdam Convention Centre in Amsterdam, Netherlands.
The Inkcups booth featured live demonstrations of the company's Helix, X5-T, and XJET800 digital printers. All three systems produced high-quality images on a variety of giveaway items during the expo.
The Helix is a flexible digital cylinder printer with a quick-change tooling fixture that adjusts to print on both straight and tapered parts. The X5-T is a flatbed UV digital printer designed for heavy-duty industrial printing and promotional products with a rugged design to handle near-constant use. Another UV flatbed printer, the XJET800 uses a conveyor system to bring items in for printing and then drops them off in a bin. The XJET800 will be printing on mint tins. All three digital printers are innovative, flexible, and of high-performance quality, according to the company.
"We are excited to showcase our digital machines at the upcoming FESPA Global Print Expo and introduce our customers and attendees to the newest members of the Inkcups Europe Team," says Hendrik Koemans, Inkcups' sales director Europe. "Our Support Team has grown, and will keep growing, to better support customers and to expand our client base across Europe." — D.S.
---
STAHLS', St. Clair Shores, Michigan, will be hosting a free HTV vs. DTF webinar.
FULL STORY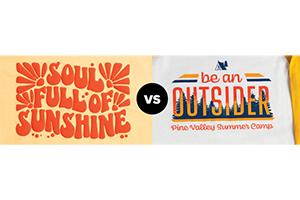 Roland DGA Corporation, Irvine, California, has announced the launch of its next-generation BN2 Series desktop printer/cutters.
FULL STORY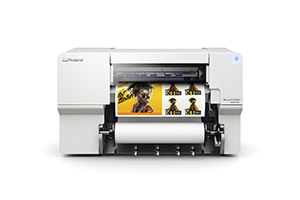 Epson, Los Alamitos, California, has announced the new hybrid SureColor F2270 printer is now available.
FULL STORY