Kornit Digital Announces 'Kornit Discover' Global Events
Kornit Digital, Rosh Ha'Ayin, Israel, announces "Kornit Discover," a series of global events featuring its latest digital textile printing trends and technology.
The first event will take place April 3-4 in the New York Metropolitan area, featuring a keynote by Breakaway Sports owner Scott Goldstone, multiple case study presentations and a panel discussion with editors of key publications serving the imprinted-apparel industry.
Held April 11-12 in Duesseldorf, Germany, the European event will include a keynote called "The Future of Retail" by futurist Kai Gondlach, a digital transformation review of the textile industry by Tansy Fall, editor-in-chief of Digital Textile 4.0 and a chat with Kornit user Shirtracer, Nuremburg.
The final event in the series will be held April 15-17 in Hong Kong, and will feature main speaker Ron Gilboa and Kornit's customer, Paintory.
Kornit Discover visitors also will have the opportunity to get hands-on demonstrations on Kornit's latest innovations, such as a new version of the Avalanche direct-to-garment printing system. The company also will preview an all-new roll-to-roll printing system in the Duesseldorf and Hong Kong events, and perform live demos of the Kornit Atlas, which launched in January at the Imprinted Sportswear Shows (ISS) event in Long Beach, Calif.
"There are still a lot of perceptions and opinions in the market about direct-to-garment printing and what its opportunities and limitations are," says Omer Kulka, Kornit Digital's vice president of marketing and product strategy. "Printing on dark polyester is a prime example: There is an opinion in the market that digital printing and dark poly don't go well together, and we just lifted this barrier. With Kornit Discover, we are creating an industry event that will challenge these established thinking patterns. In fact, we will transform the way visitors think and print!"
For more information and to register for "Kornit Discover" click here. — D.S.
---
STAHLS', St. Clair Shores, Michigan, will be hosting a free HTV vs. DTF webinar.
FULL STORY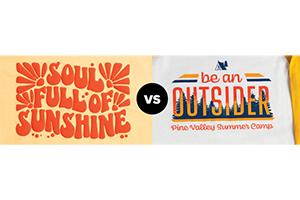 Roland DGA Corporation, Irvine, California, has announced the launch of its next-generation BN2 Series desktop printer/cutters.
FULL STORY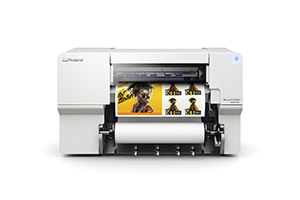 Epson, Los Alamitos, California, has announced the new hybrid SureColor F2270 printer is now available.
FULL STORY