Kornit Digital Completes Direct-to-Customer Transition
Kornit Digital, Rosh Ha'Ayin, Israel, announced that it has closed a definitive asset-purchase agreement with Hirsch Solutions Inc., Huntersville, N.C., to purchase remaining Kornit business assets related to the distribution agreement between the companies.
This finalizes the business and operational transition between the parties. Kornit began operating in a full direct-to-customer model in North America on Feb. 7. As part of the agreement, Kornit Digital will take ownership of relevant Kornit-related customer business assets, as well as remaining ink and systems inventory, according to the company.
"All teams have worked diligently to ensure a smooth operational transition for all of our customers," says Ronen Samuel, Kornit's chief executive officer. "We are pleased to have completed this asset acquisition and the operational transition ahead of schedule. We look forward to executing on our growth strategy in North America." — D.S.
---
Vancouver Washington: ROQ US has debuted The ROQ IMPRESS automated transfer press, a gamechanger for heat decorating.
FULL STORY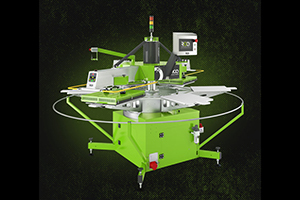 RICOH DTG, Costa Mesa, California, has not only launched one but two new DTG printing solutions with the Ri 4000 and the Ri 1000X.
FULL STORY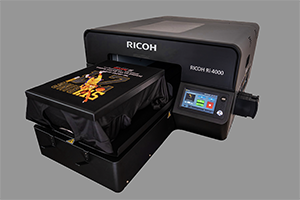 STAHLS', St. Clair, Michigan, has launched Sport-Stitch, a heat-applied solution to custom embroidery.
FULL STORY