Kornit Digital Unveils New Ink Manufacturing Site
Kornit Digital Ltd., Rosh Ha'Ayin, has officially opening of its new scalable, state-of-the-art ink manufacturing facility in Kiryat Gat, Israel.
The modern, 11,000-square-meter facility incorporates advanced automation, sophisticated workflows, and innovative technologies for production optimization, according to the company.
Recently completed at an estimated investment of $25 million USD, the facility was built in accordance with the highest quality, safety, and security standards, reflecting Kornit's commitment to environmental, social, and governance (ESG) targets embedded in Kornit Digital's 2020 Impact Report.
"This is a key milestone in our journey to become a $1 billion company by 2026 and will ensure for many years to come that we can support the tremendous growth our customers are experiencing," says Ronen Samuel, Kornit Digital's CEO. "We are proud to lead the charge for a cleaner and more responsive textile industry as we continue to write the operating system for sustainable fashion and textiles on demand." — D.S.
---
Vancouver Washington: ROQ US has debuted The ROQ IMPRESS automated transfer press, a gamechanger for heat decorating.
FULL STORY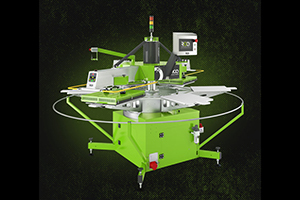 RICOH DTG, Costa Mesa, California, has not only launched one but two new DTG printing solutions with the Ri 4000 and the Ri 1000X.
FULL STORY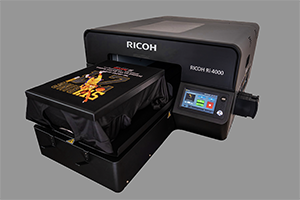 STAHLS', St. Clair, Michigan, has launched Sport-Stitch, a heat-applied solution to custom embroidery.
FULL STORY