Mimaki USA Opens New Los Angeles Technology Center
Mimaki USA, Suwanee, Ga., has opened its new Technology Center, located in Gardena, Calif., a suburb of Los Angeles.
Mimaki Engineering Chairman Akira Ikeda, Mimaki USA President Naoya Kawagoshi and Mayor Albert Robles attended the celebration with more than 200 employees and guests. The event featured a ribbon cutting and traditional Japanese Kagami Biraki ceremony.
"Our new center will make it easier for existing and prospective customers in the region to see our full portfolio of innovative printing solutions in action," Kawagoshi says. "Our goal is to continue to support our dealer network, as well as educate and inspire end users so their businesses continue to thrive."
Mimaki's entire product portfolio, representing the sign graphics; textile and apparel; industrial products; and 3D markets are housed at the new 28,446-square-foot facility. Visitors can experience a new Textile & Apparel Lab with dye-sublimation and direct-to-textile printers, including a finishing room with laminators and cutters. The center will host live solution demonstrations, application open houses, dealer technician certification courses, software training and more.
The technology center replaces the company's Torrance, Calif., facility and is located at 150 West Walnut St., Ste. 100, Gardena, CA 90248. — D.S.
---
Vancouver Washington: ROQ US has debuted The ROQ IMPRESS automated transfer press, a gamechanger for heat decorating.
FULL STORY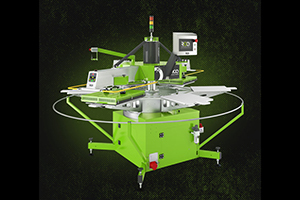 RICOH DTG, Costa Mesa, California, has not only launched one but two new DTG printing solutions with the Ri 4000 and the Ri 1000X.
FULL STORY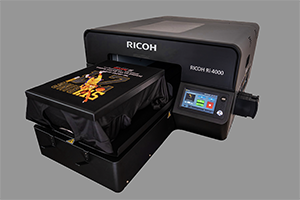 STAHLS', St. Clair, Michigan, has launched Sport-Stitch, a heat-applied solution to custom embroidery.
FULL STORY