M&R Debuts QUATRO DTF Transfer Printing System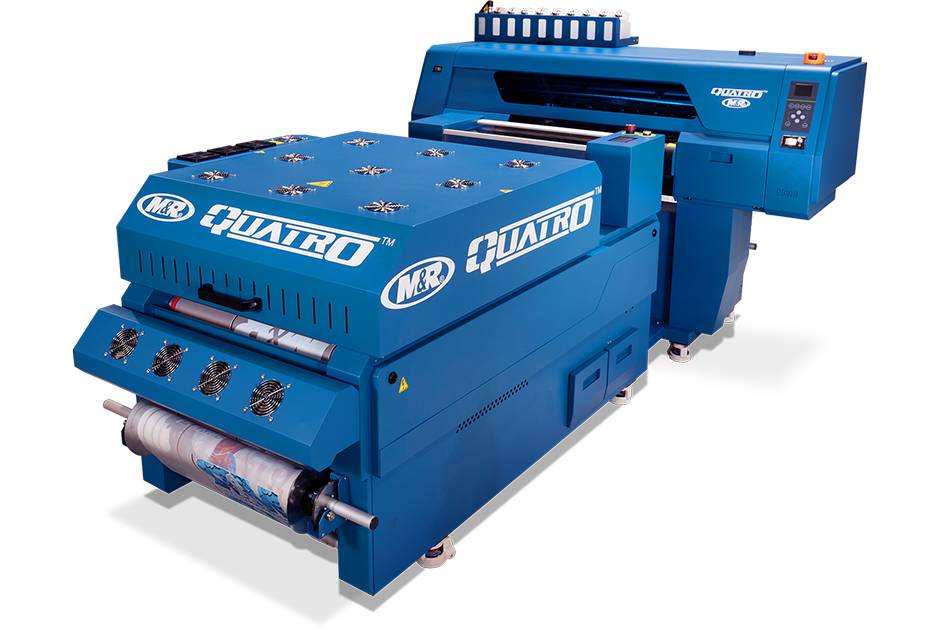 Image courtesy of M&R.
---
M&R, Roselle, Illinois, has introduced the new QUATRO DTF Transfer Printing System, a modern and efficient method of applying vibrant, high-quality durable images onto a wide variety of garments and fabric types.
The 24-inch, high-resolution industrial inkjet printer is equipped with a PC workstation with intuitive Graphic User Interface (GUI) and Caldera Damona RIP software in addition to four Epson i3200 print heads: (2) CMYK and (2) White. It also features a bulk ink system with white ink recirculation, print resolution (DPI), number of passes, and print production speeds: 360 x 2400 DPI, 4-Pass, 120 Linear ft/hr.; 720 x 1800 DPI, 6-Pass, 90 Linear ft/hr.; and 320 x 2400 DPI, 8-Pass, 60 Linear ft/hr.
The included QUATRO software bundle is programmed for ease of use and repeatable print quality. Artwork changes can be made on the fly, and push-button printing makes production a breeze.
Unlike traditional methods like screen printing, DTF printing allows for unlimited color possibilities. The CMYK+W inks used in the process enables the reproduction of complex designs with gradients, shadows and a wide gamut of colors.
DTF printing offers a relatively quick turnaround time compared to traditional methods of printed apparel. The process involves fewer steps and no need for costly and time-consuming color separations.
According to the company, the M&R QUATRO Direct to Film (DTF) Transfer Printing System was developed in response to ever-changing market conditions.
---
Vancouver Washington: ROQ US has debuted The ROQ IMPRESS automated transfer press, a gamechanger for heat decorating.
FULL STORY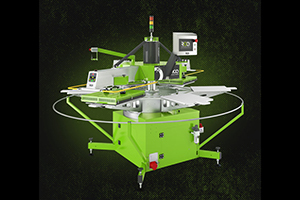 RICOH DTG, Costa Mesa, California, has not only launched one but two new DTG printing solutions with the Ri 4000 and the Ri 1000X.
FULL STORY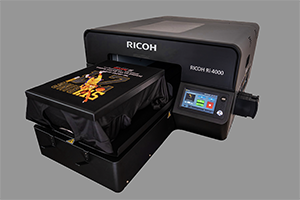 STAHLS', St. Clair, Michigan, has launched Sport-Stitch, a heat-applied solution to custom embroidery.
FULL STORY