POLI-TAPE Introduces POLI-TAPE COLOR UP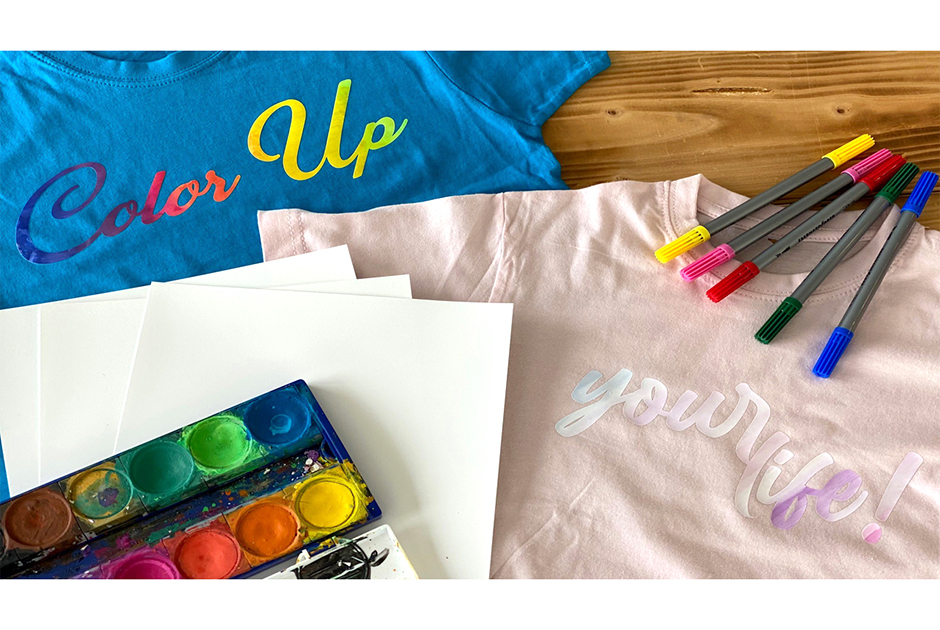 ---
POLI-TAPE GROUP, Jacksonville, Fla., has introduced the POLI-TAPE COLOR UP heat transfer vinyl, a polyurethane film printable using common desktop inkjet and laser printers.
The film is also printable by drawing or painting directly onto the surface of the material using media including but not limited to, standard ink pens, markers, felt tip markers, gel pens, and watercolor paints. COLOR UP is easily cut using scissors or a craft cutter.
In addition to the unique decoration techniques of POLI-TAPE COLOR UP, due to a special topcoat on the material which melts during the heat transfer and protects the print, the finished product is hot washable up to 60°C.
No matter what one's style, sensibility or even decoration needs, POLI-TAPE COLOR UP offers a unique option to design graphic tees and other graphic apparel such as jeans, jackets, bags, hats, all kinds of accessories. COLOR UP offers exclusive personalization and customization options as now unique patterns, artwork, looks, colors and more can be created. — D.S.
---
Vancouver Washington: ROQ US has debuted The ROQ IMPRESS automated transfer press, a gamechanger for heat decorating.
FULL STORY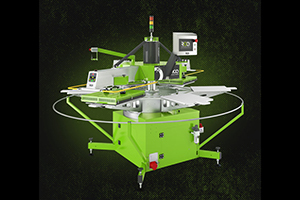 RICOH DTG, Costa Mesa, California, has not only launched one but two new DTG printing solutions with the Ri 4000 and the Ri 1000X.
FULL STORY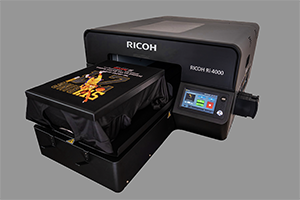 STAHLS', St. Clair, Michigan, has launched Sport-Stitch, a heat-applied solution to custom embroidery.
FULL STORY