RICOH DTG Debuts the New Ri 4000 and Ri 1000X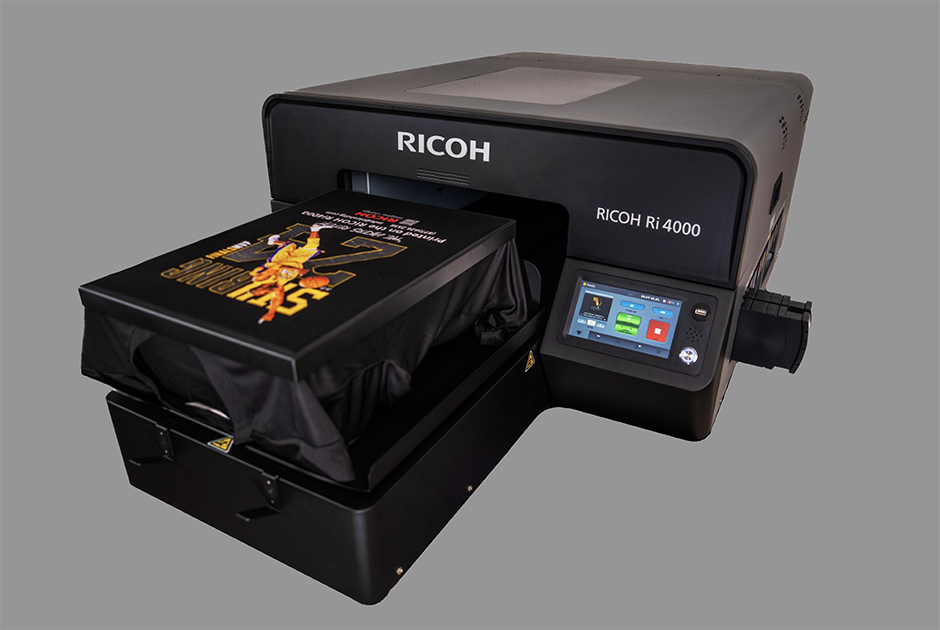 The RICOH Ri 4000. Image provided by RICOH DTG.
---
RICOH DTG, Costa Mesa, California, has not only launched one but two new DTG printing solutions with the Ri 4000 and the Ri 1000X.
The Ri 4000 is designed for printing on 100% polyester and high-polyester blends, tackling the challenges that typically come with printing on the versatile fabric. With the built-in enhancer technology, the Ri 4000 eliminates the inconsistent quality of manual pretreatment. Other key features include: newly developed, long-lasting inks with RICOH's printing technology ensuring ink penetrates the fabric fibers resulting in prints that maintain their luster through countless washes; printing technology that produces an incredibly soft feel; and a printing demand for polyester textiles across various industries and markets.
"We are thrilled to introduce this game-changing technology to the industry, and we can't wait to see the impact it will have in the industry," says Josep Domingot, general manager USA and Canada at RICOH DTG.
The Ri 1000X features two new printing modes to produce better results, faster speed and durable prints on a wide range of garments.
Key features of this upgrade include: printability on cotton, blends, canvas, totes, and wood; the mechanical reinforcement of the platen has been strengthened to suppress vibration, enabling the printer to produce better color evenness; a new media type setting is added for image adjustment parameters to conveniently switch between white and dark garment settings with a single input; the addition of a new mode, which utilizes 9-pass uni-directional printing producing exceptional image quality and color gradation; a feature that notifies the user whether the platen height is set within the correct range when the user manually adjusts the platen height; and easy access to maintenance video by scanning the QR codes on the printer.
"The debut of the Ri 1000X marks a pivotal moment in DTG printing in its class," says Domingot. "With its unmatched print quality and speed, it's a game-changer for the industry, empowering businesses to unleash their creativity and meet customer demands like never before. Welcome to a new era in customization!"
---
Vancouver Washington: ROQ US has debuted The ROQ IMPRESS automated transfer press, a gamechanger for heat decorating.
FULL STORY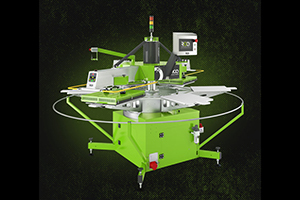 STAHLS', St. Clair, Michigan, has launched Sport-Stitch, a heat-applied solution to custom embroidery.
FULL STORY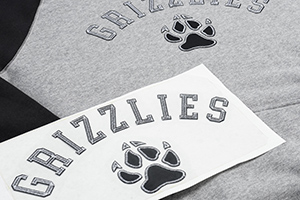 M&R, Roselle, Illinois, has introduced the new QUATRO DTF Transfer Printing System, a modern and efficient method of applying vibrant, high-quality durable images onto a wide variety of garments and fabric types.
FULL STORY