Roland DGA Adds Belt-Driven Hybrid UV Printers to VersaUV LEC2 S-Series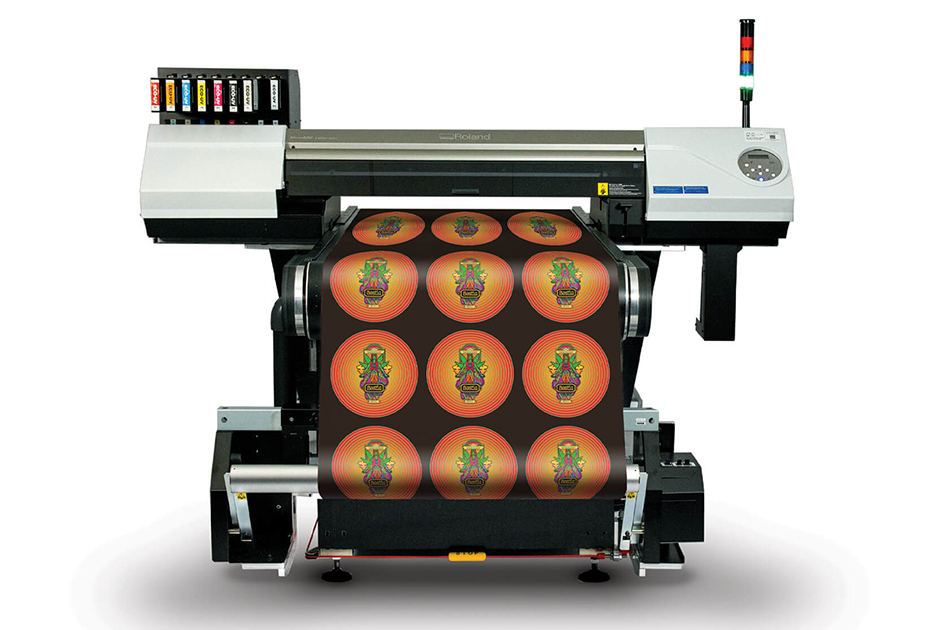 ---
Roland DGA Corporation, Irvine, Calif., has announced the addition of two new belt-driven hybrid UV printers to its VersaUV LEC2 S-Series.
The LEC2-330S B-200 and LEC2-640S B-200 hybrid inkjets use a conveyer belt to transport media along the bed to a stationary printing gantry for increased versatility. The new hybrids not only print directly on rigid and flexible substrates but also on roll-to-roll substrates.
Both the 30-inch LEC2-330S B-200 and 64-inch LEC2-640S B-200 are capable of printing directly on materials or three-dimensional objects up to 7.87 inches thick and supporting up to 44 pounds per square foot. Their combined capabilities make these innovative inkjets ideal for everything from product customization and personalization to creating traditional signage, posters and banners, backlit and POP displays, trade show graphics, window coverings, interior décor, and more. The added roll-to-roll functionality also enables users to create longer retail signs and print onto unique, thicker roll media like natural or synthetic leather, felt, rubber mat, and plastics.
Both hybrid models feature narrow, lightweight designs that increase installation options, allowing for space-saving placement in a variety of print environments. They also boast a wider range of usable modes, allowing users to choose extra print quality and/or higher-volume production to meet their specific needs. Plus, switching from printing on flexible materials to printing on rigid substrates is simple. Users will also appreciate the ability of the belt-driven hybrids to prevent wrinkling when printing on stretchable media – a common problem when roll-to-roll printing.
Like the LEC2 S-Series flatbeds, the belt-driven hybrid models use specially formulated, GREENGUARD Gold certified wide-gamut EUV5 inks that provide unsurpassed graphic results. Users can choose from six different ink configurations to suit their individual requirements, including dual CMYK or CMYK with Red, Orange, White, Gloss, and Primer options. White and Gloss specialty inks make it easy to incorporate dimensional and textural effects directly onto a vast array of substrates and objects, while the onboard Primer allows for improved adhesion and greater media compatibility.
The new series also includes VersaWorks 6 software, which boasts a Harlequin RIP dual core engine with 64-bit native processing for enhanced speed and file handling, a simple drag-and-drop interface, advanced nesting, cropping and filing features, a special Color Plate Generation feature that allows you to automatically generate White, Gloss, and Primer layers directly in the RIP, variable data printing, and other cutting-edge tools for optimum functionality, productivity and ease of use.
For more information, click here. — D.S.
---
Vancouver Washington: ROQ US has debuted The ROQ IMPRESS automated transfer press, a gamechanger for heat decorating.
FULL STORY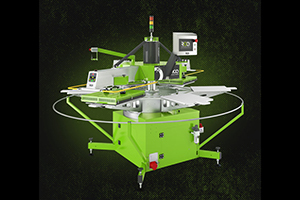 RICOH DTG, Costa Mesa, California, has not only launched one but two new DTG printing solutions with the Ri 4000 and the Ri 1000X.
FULL STORY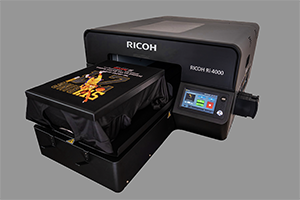 STAHLS', St. Clair, Michigan, has launched Sport-Stitch, a heat-applied solution to custom embroidery.
FULL STORY