Roland DGA Launches New Graphic Transfer System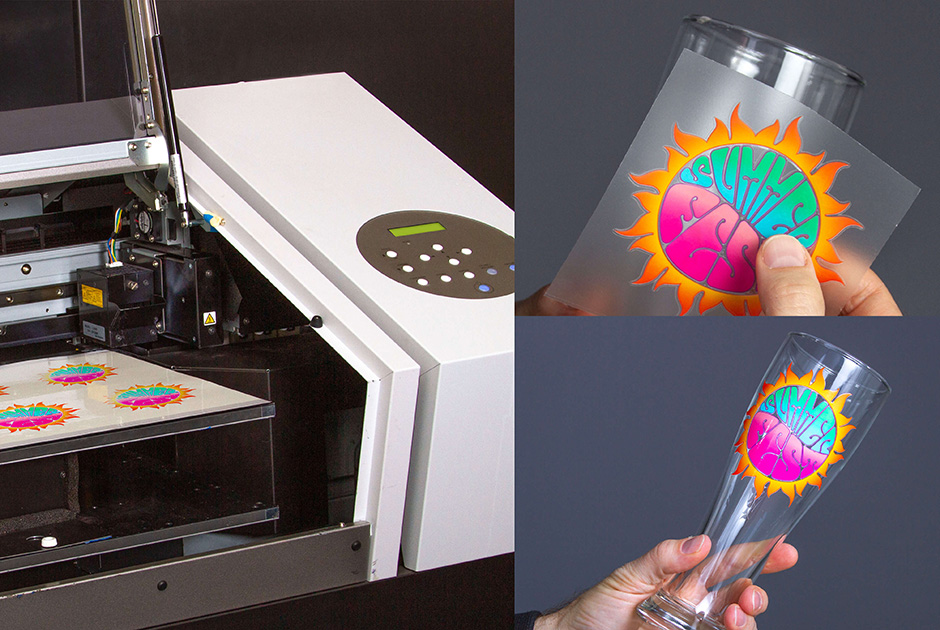 Photo courtesy of Roland DGA.
---
Roland DGA, Irvine, California, has introduced the new Graphic Transfer System (GTS™) that enables users to apply pre-printed UV ink graphics to irregularly shaped items—including those with uneven surfaces, rounded corners, or extended edges—that are difficult or impossible to print on directly, or not suitable for decals.
GTS makes it quick and easy to transfer vibrant, detailed designs, logos, or text onto a wide variety of objects and substrates, according to the company.
The Graphic Transfer System consists of multiple components needed to print and transfer graphics, with Roland DGA's new GTS Print Sheets and GTS Transfer Film, V-BOND UV ink, and LEF2 Series benchtop UV flatbed printers (each sold separately). Current LEF2 owners can purchase the other necessary system components, including the inks, print sheets, and transfer film, to take advantage of the new opportunities and applications made possible by the GTS.
After the desired graphic is printed onto the GTS Print Sheet with an LEF2 printer and V-BOND ink, the user overlays the GTS Transfer Film onto the graphic. Once that has been done, the graphic is ready for transfer to the desired object using light manual pressure. The transfer sheet is then gently peeled away, leaving the UV ink adhered to the item. Transferred graphics are durable, scratch-resistant and have been dishwasher tested.
Print providers equipped with GTS can now provide clients with the pre-printed graphics on transfer sheets and the customer can easily perform the transfer.
"Just because objects are large or unusually shaped doesn't mean you can't enhance them with stunning UV-printed designs," says Kitt Jones, Roland DGA product manager. "Our new Graphic Transfer System makes it incredibly simple to decorate items that can't be direct printed on, or even those that could but where an alternative is beneficial. With the pre-printed transfer in hand, you can apply colorful, detailed graphics and unique dimensional and textural effects in seconds."
---
STAHLS', St. Clair Shores, Michigan, will be hosting a free HTV vs. DTF webinar.
FULL STORY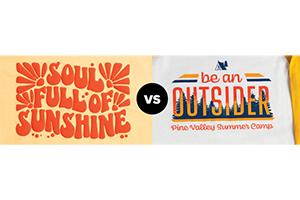 Roland DGA Corporation, Irvine, California, has announced the launch of its next-generation BN2 Series desktop printer/cutters.
FULL STORY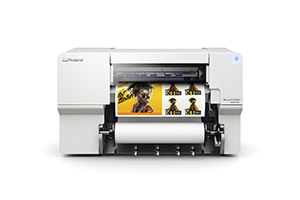 Epson, Los Alamitos, California, has announced the new hybrid SureColor F2270 printer is now available.
FULL STORY