Roland DGA Launches New Rotary Rack Attachment for VersaUV LEF Series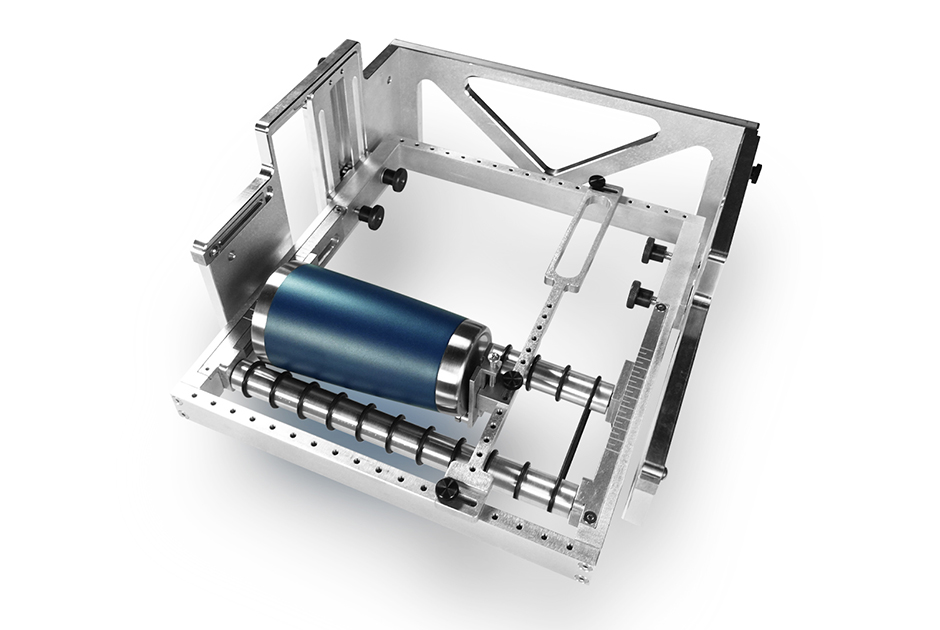 ---
Roland DGA Corporation, Irvine, Calif., has entered into an agreement to sell and distribute the Rotary Rack—a new, affordable, ultra-durable attachment that fits inside VersaUV LEF Series benchtop UV printers.
The Rotary Rack boasts rugged aluminum construction for long-lasting performance and innovative features that allow for an enhanced user experience, superior print quality, and better overall results, according to the company. Equipped with this device, VersaUV LEF and LEF2 users can print high quality graphics on bottles and other cylindrical items as small as .25 inches thick and up to 3.75 inches thick.
"With its unique design, advanced features for optimum efficiency and ease of use, and solid aluminum construction, the new Rotary Rack was developed with high-quality cylindrical printing in mind," said Roland DGA Co-creation Product Manager Kitt Jones. "It complements the already impressive capabilities of our LEF Series flatbeds, allowing them to print eye-catching graphics on an even wider variety of objects."
Versions of the Rotary Rack are available to fit Roland DG VersaUV LEF-12i, LEF2-200, LEF2-300, and LEF2-300D benchtop flatbed UV printers. They can be purchased through authorized Roland DGA dealers.
For more information on the Rotary Rack, click here. — D.S.
---
Vancouver Washington: ROQ US has debuted The ROQ IMPRESS automated transfer press, a gamechanger for heat decorating.
FULL STORY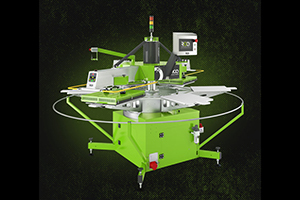 RICOH DTG, Costa Mesa, California, has not only launched one but two new DTG printing solutions with the Ri 4000 and the Ri 1000X.
FULL STORY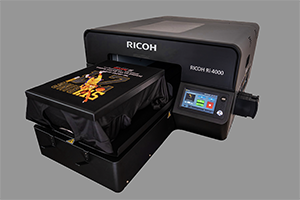 STAHLS', St. Clair, Michigan, has launched Sport-Stitch, a heat-applied solution to custom embroidery.
FULL STORY