Stahls' Offers Knock-Out Design Video
Stahls', Sterling Heights, Mich., now offers a "How to Create a Knock-Out Design" video, which explains how to create a two-color design that looks like it's layered, but actually isn't.
The tutorial, shown above, highlights the steps in generating artwork for this effect using the CadworxLIVE free online art program. Details on each part of the process range from selecting clip art and text to customizing, aligning, punching through and integrating the graphic.
The video also provides tips from the pros to make scoring a technical knockout easier when designing for digital printing or cutting, screen printing and more. — D.S.
---
Vancouver Washington: ROQ US has debuted The ROQ IMPRESS automated transfer press, a gamechanger for heat decorating.
FULL STORY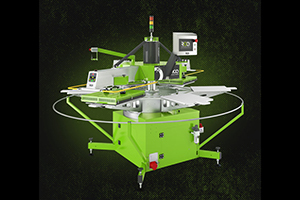 RICOH DTG, Costa Mesa, California, has not only launched one but two new DTG printing solutions with the Ri 4000 and the Ri 1000X.
FULL STORY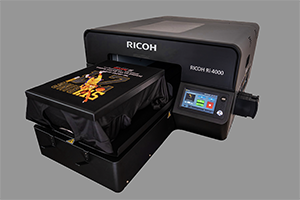 STAHLS', St. Clair, Michigan, has launched Sport-Stitch, a heat-applied solution to custom embroidery.
FULL STORY