Summa Releases New S One Series Roll Cutter Product Line
Summa, Beverly, Mass., recently announced its new S One Series, a roll cutter product line replacing the former SummaCut roll cutter Series.
To optimise quality, ergonomics as well as efficiency, the S One Series is built completely from the base, using the experience and knowhow acquired over years of developing roll cutters, according to the company.
The S One Series includes improvements and additions, such as user-friendly GoSign software; efficient drag cutting head, allowing up to 600 grams of cutting force; ergonomic touchscreen; OPOS sensor, increasing the speed by which registration marks are read; OPOS Xtra functionality for processing of very small sticker jobs; and Smart FlexCut feature for perforating material to easily remove the design out of its carrier.
"With the experience and dedication on board, Summa continues to show true leadership as a supplier of high-end cutting solutions," Christof Van Driessche, Summa's chief commercial officer. "The introduction of the S One roll cutter series is yet another milestone in Summa's large history of legendary performance. The S One Series will unquestionably bring added value and innovation to many sign makers' cutting workflows." — D.S.
---
STAHLS', St. Clair Shores, Michigan, will be hosting a free HTV vs. DTF webinar.
FULL STORY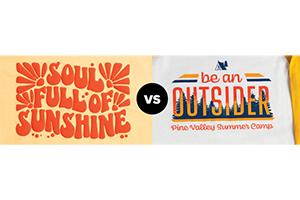 Roland DGA Corporation, Irvine, California, has announced the launch of its next-generation BN2 Series desktop printer/cutters.
FULL STORY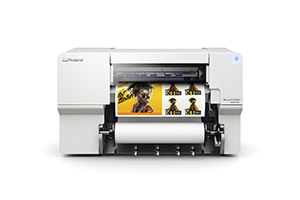 Epson, Los Alamitos, California, has announced the new hybrid SureColor F2270 printer is now available.
FULL STORY