Transfer Express Offers Benefits of Ganged Sheets Video
Transfer Express, Mentor, Ohio, now offers a new educational video, "Benefits of A Gang Sheet," which discusses the benefits of "ganging."
In the video, shown above, the ganging technique is demonstrated by putting the maximum number of images on a single sheet, therefore saving money via custom transfers.
Viewers also will learn how to use the company's Easy View online designer for ganging. The art board opens to show the 11.5″ x 14″ design-area window. Once art has been added, users can position and size multiple pieces to fit on the sheet. After this is set up, desired orders can be determined.
With this method, a variety of apparel styles and accessories can be printed from a single sheet, according to the company. — D.S.
---
Vancouver Washington: ROQ US has debuted The ROQ IMPRESS automated transfer press, a gamechanger for heat decorating.
FULL STORY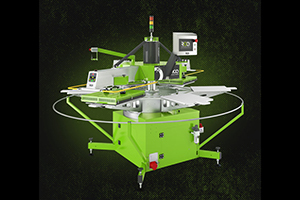 RICOH DTG, Costa Mesa, California, has not only launched one but two new DTG printing solutions with the Ri 4000 and the Ri 1000X.
FULL STORY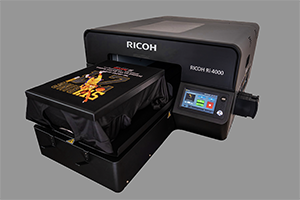 STAHLS', St. Clair, Michigan, has launched Sport-Stitch, a heat-applied solution to custom embroidery.
FULL STORY