Embroidery Legacy Ready to Party!
Veteran embroiderer will be marking 65 years with an online party this October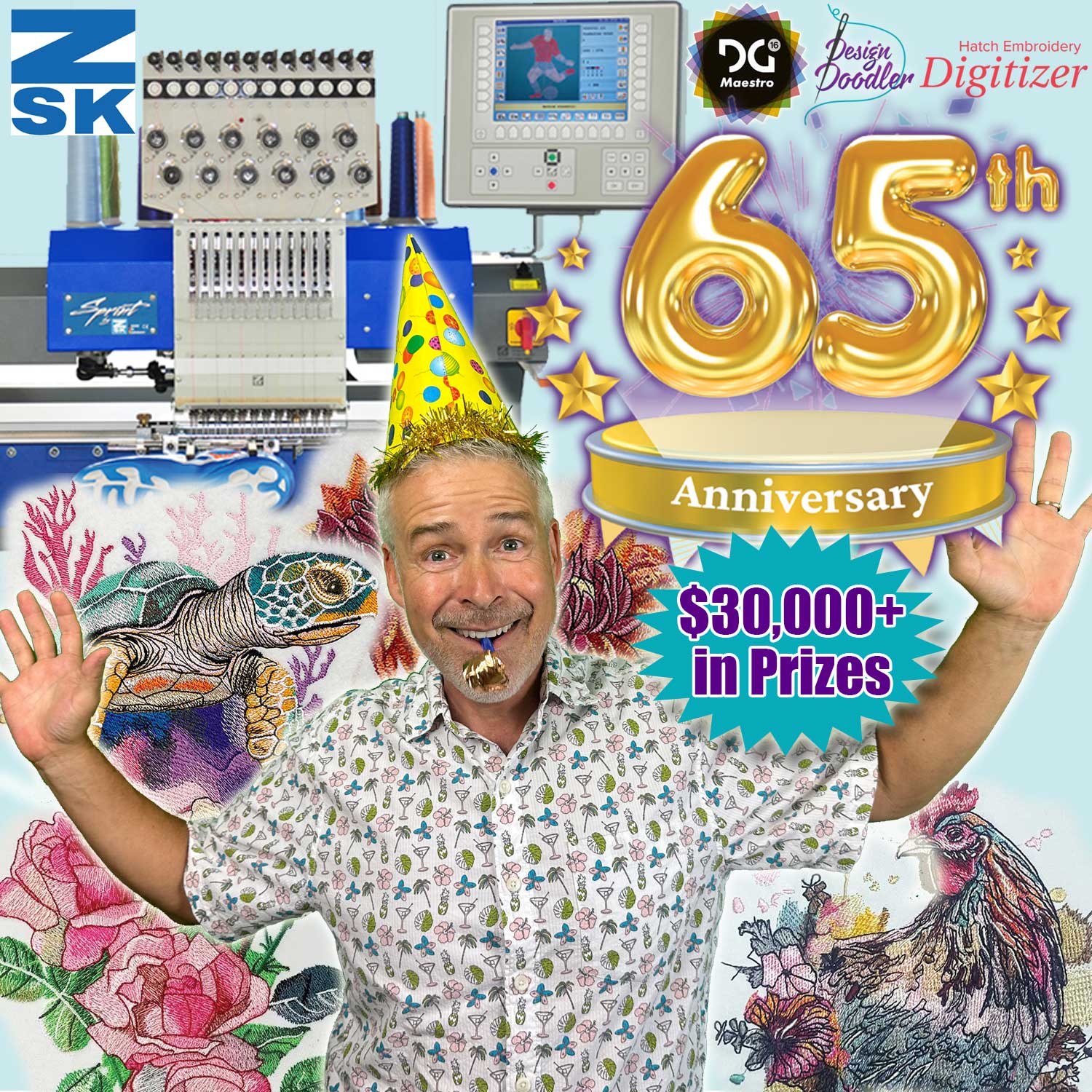 The Deer's Embroidery Legacy is celebrating the fact it's 65 years young with an online party and webinar. Photo courtesy of The Deer's Embroidery Legacy 
---
The embroidery specialists at The Deer's Embroidery Legacy will be celebrating their company's 65th birthday this fall with an online anniversary party and webinar and over $30,000 in prizes, including a ZSK Sprint 6 embroidery machine.
Founded by current CEO John Deer's grandparents in the 1950s, The Deer's Embroidery Legacy (originally known as Dress Crest Embroidery) began as a Schiffli loom embroidery factory, operating a half-dozen of the old-school machines in all.
In the decades since, the company has gone on to become a provider of the latest in online embroidery and digitizing education and a source for everything from embroidery software to tens of thousands of ready-to-stitch designs—the latter an offshoot of the days when it digitized hundreds of thousands of embroidery designs per year for the likes of Disney, Coca-Cola, GM, the NFL, the NBA and, yes, tractor and mower manufacturer John Deere as well.
Set for Oct. 7, the company says the celebratory webinar will include the debut of "new embroidery techniques, new collections, freebies and sew much more…" (pun very much intended!) Space is limited, with early bird pricing set at $39.95, after which the cost will be $49.95. So, sign up today. You only turn 65 years young once!
---
Check out the digital edition of Impressions' new embroidery supplement covering everything from digitizing to pricing.
FULL STORY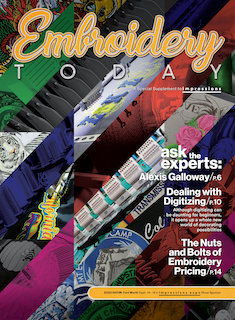 Tajima Software Solutions, Toronto, Canada, has incorporated the Coloreel Coloring System into its leading Tajima DG16 by Pulse embroidery design software.
FULL STORY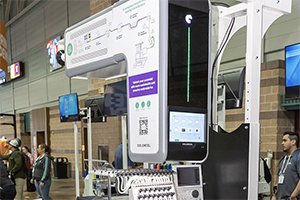 STAHLS', St. Clair Shores, Michigan, recently launched Genuine and Faux Leather Sheets, a cost-effective option for creating custom patches with a laser engraver.
FULL STORY