Impressions Expo Fort Worth Makes its Mark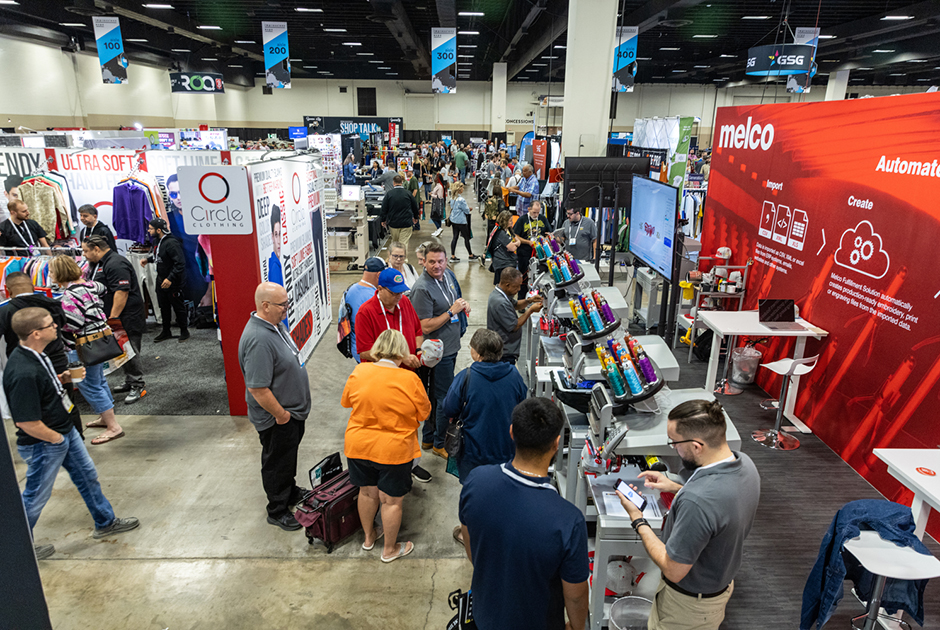 Over 2,500 decorating professionals were on hand for the recent Impressions Expo in Fort Worth, Texas
---
If there was ever a sign the decorated apparel industry is recovering from the shock waves caused by the Covid pandemic it was the energy apparent at this past week's Impressions Expo in Fort Worth, Texas.
First the numbers: Over 2,500 decorating professionals paid a visit to this year's event in the Lone Star state to reconnect with colleagues and learn the latest from the more than 100 brands on hand displaying their wares.
To put that in perspective, this represents a more than 60 percent increase over 2021, with especially strong numbers the first two days of the three-day show reflecting even higher attendance than in the year before pandemic.
Equally impressive, if not more so, was the buzz that could be felt throughout the entire Fort Worth Convention Center, where this year's Impressions Expo took place—an energy that promises to be a great jumping-off point for the first Impressions Expo of 2023, set to take place in Long Beach, Calif, January 20-22.
The exhibition hall was packed, with attendees not just kicking tires, but placing orders for everything from the latest servo-actuated automated screen-printing systems to cutting-edge embroidery and hooping solutions, digital printers, screen cleaners, thread, eco-friendly inks, business management systems, heat presses, printed transfer services and scores of blank apparel options. (For a complete list of exhibitors, click here.)
Similarly, this year's ImpressU conference program and Shop Talk conversations—the latter organized by Ink Kitchen and held on a dedicated stage in the heart of the show's exhibition area—saw scores of people in attendance looking to gain some insights into the latest the industry has to offer.
In the Shop Talk area, this included discussions with such industry leaders as the T-Shirt Side Hustle's Stan Banks offering advice on turning T-shirt decoration into a full-time business and Josh Ellsworth, of STAHLS', on using heat transfers to decorate shoes and other difficult substrates—all moderated by the Ink Kitchen's Rick Roth, founder of Rhode Island-based Mirror Image Inc.
Along these same lines, conference attendees were able to participate in classes on everything from design insights from veteran graphic artist Dane Clement to an intro on screen printing from decorating guru Charlie Taublieb of Taublieb Consulting and better-business practices from Marshall Atkinson of Atkinson Consulting.
For more on the recently concluded Impressions Expo Fort Worth conference and exhibition, as well as details on next year's Impression Expo Long Beach in January and Impressions Expo Atlantic City, set to take place March 23-25, go to https://impressionsexpo.com.
---
Roland DGA, Irvine, California, announces its partnership with Western Sensibility, Missoula, Montana, an art-driven surface design and digital printing studio.
FULL STORY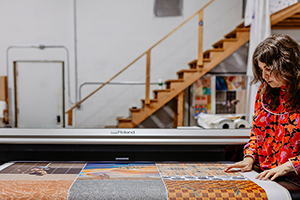 As was once the case with the craftspeople of a bygone era, many of today's screen-printers, embroiderers and heat-press and digital decorator remain close to the communities they serve.
FULL STORY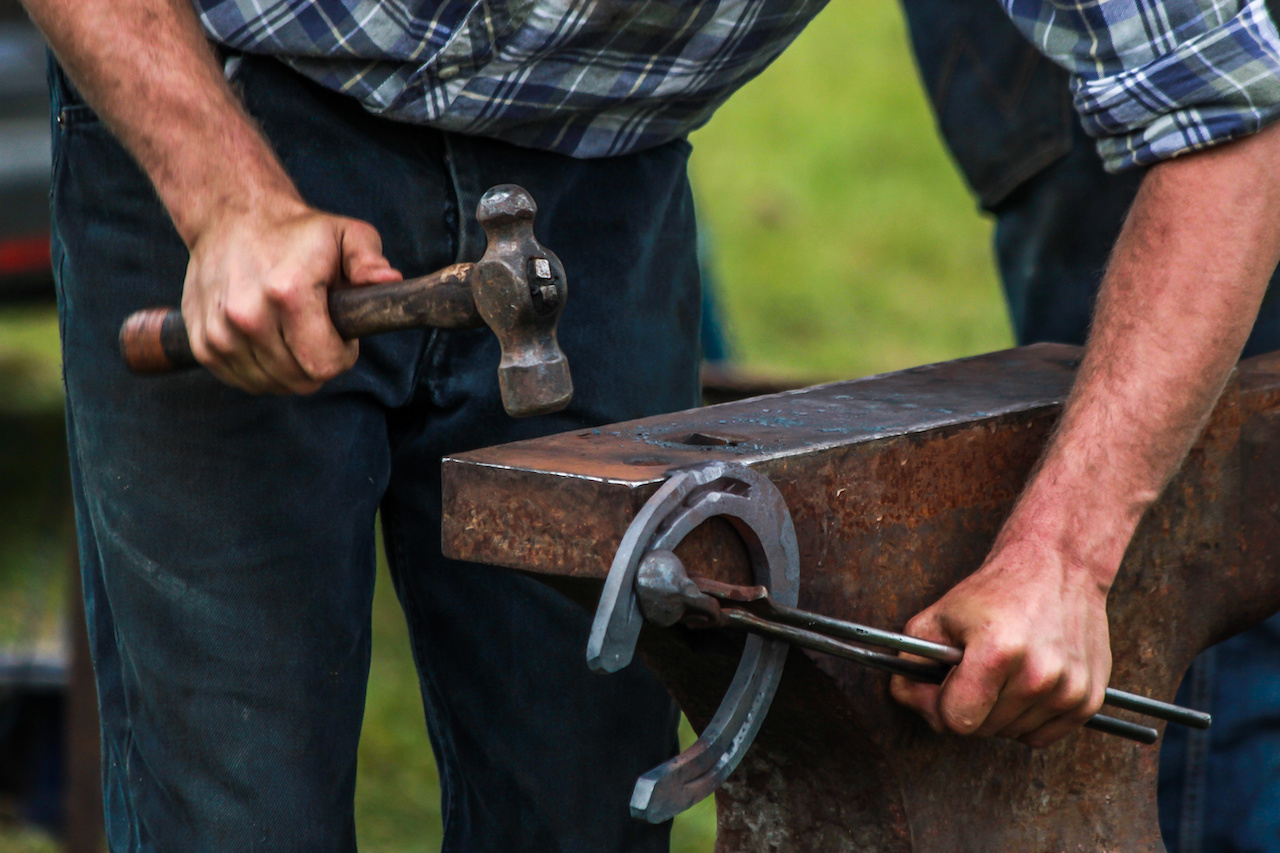 EasyCut Studio, New York, has launched a new enhancement to its popular vinyl cutting software, Easy Cut Studio, which now includes true shape nesting.
FULL STORY