Impressions Expo Long Beach Reaches New Heights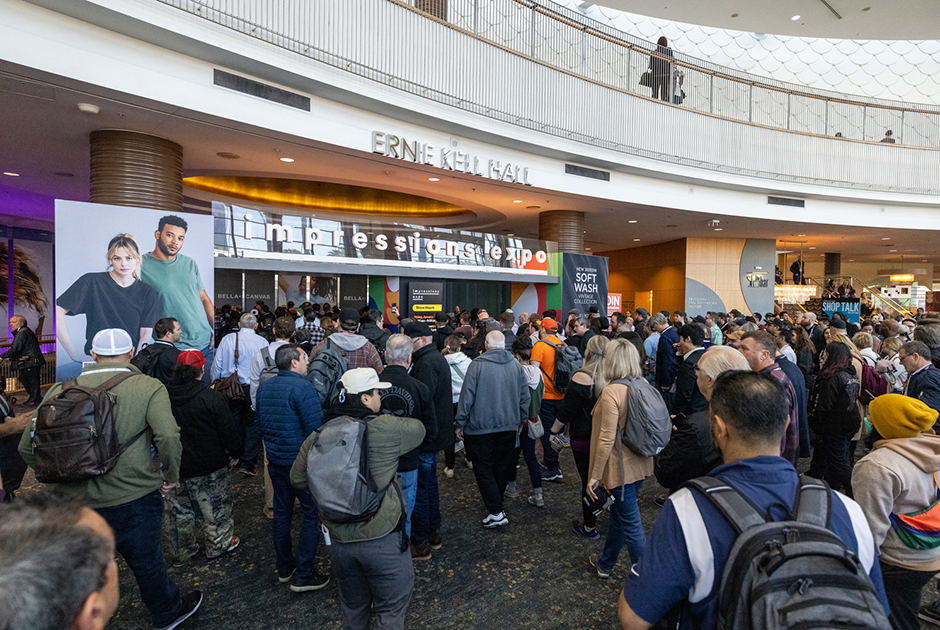 Each morning, attendees excitedly packed the entrance to the show floor. Photo: 2023 PWP Studio Corporate Event Photographers
---
Every January, the Impressions team highly anticipates traveling to the first Impressions Expo event held in Long Beach, California. This year, the excitement was even more palpable due to the current energy radiating throughout the decorated apparel industry. After a rocky couple of years, thanks in no small part to the devastating impact of the COVID-19 pandemic, the industry not only continues to make headway but is back bigger than ever. A feat even more so reflected in this year's attendance.
"I wish I could describe the energy and networking that took place last week at Long Beach," says Russ Turner, Impressions Expo Show Director. "In walking around the expo hall, conference sessions, and Shop Talks, one thing is clear—the industry and connections are stronger than ever. The Impressions team was thrilled to host almost 14,000 members of the decorated apparel and imprinted products industries at the Long Beach Convention Center."
Impressions Expo Long Beach 2023 offered fantastic opportunities for networking, education, new-product displays and more. Exhibitors and attendees packed the exhibition hall already bursting with larger-than-life booths housing the latest advancements in apparel-decorating technology ranging from sustainable garment choices to the much buzzed-about direct-to-film (DTF), an innovation raring to take the industry by storm. (Click here for the complete list of exhibitors.)
Attendees also were able to expand their industry knowledge via the exceedingly educational Conference program and within the Impressions Zone, which housed the Shop Talk conversations, organized by Ink Kitchen. The Conference program offered classes spanning better business-building practices, design acumens, and tips for every decoration method available.
The Ink Kitchen's Shop Talk series featured an array of talented speakers discussing various topics from all corners of the industry. Experts facilitated informative and thought-provoking discussions touching on unique approaches to sustainability; solving labor shortages and improving company culture by hiring employees with disabilities; effectively using social media; artificial intelligence and so much more. Walking away from these sessions, one thing is certain—the industry's future is astronomically bright.
"Coming off Long Beach's momentum, we are ramping up for our next event in Atlantic City in March, and then Fort Worth later in the year, in September," Turner says. "In case you couldn't join us last week, please plan to join us at a future event, and come attend and learn from the industry's best."
For more detailed information on Impressions Expo Long Beach and the upcoming Impressions Expo Atlantic City, set to take place March 23-25, and Impressions Expo Fort Worth, taking place Sept. 14-16, visit https://impressionsexpo.com.
---
Roland DGA, Irvine, California, announces its partnership with Western Sensibility, Missoula, Montana, an art-driven surface design and digital printing studio.
FULL STORY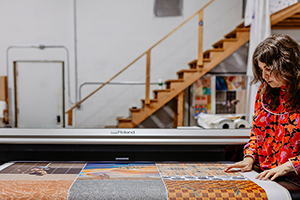 As was once the case with the craftspeople of a bygone era, many of today's screen-printers, embroiderers and heat-press and digital decorator remain close to the communities they serve.
FULL STORY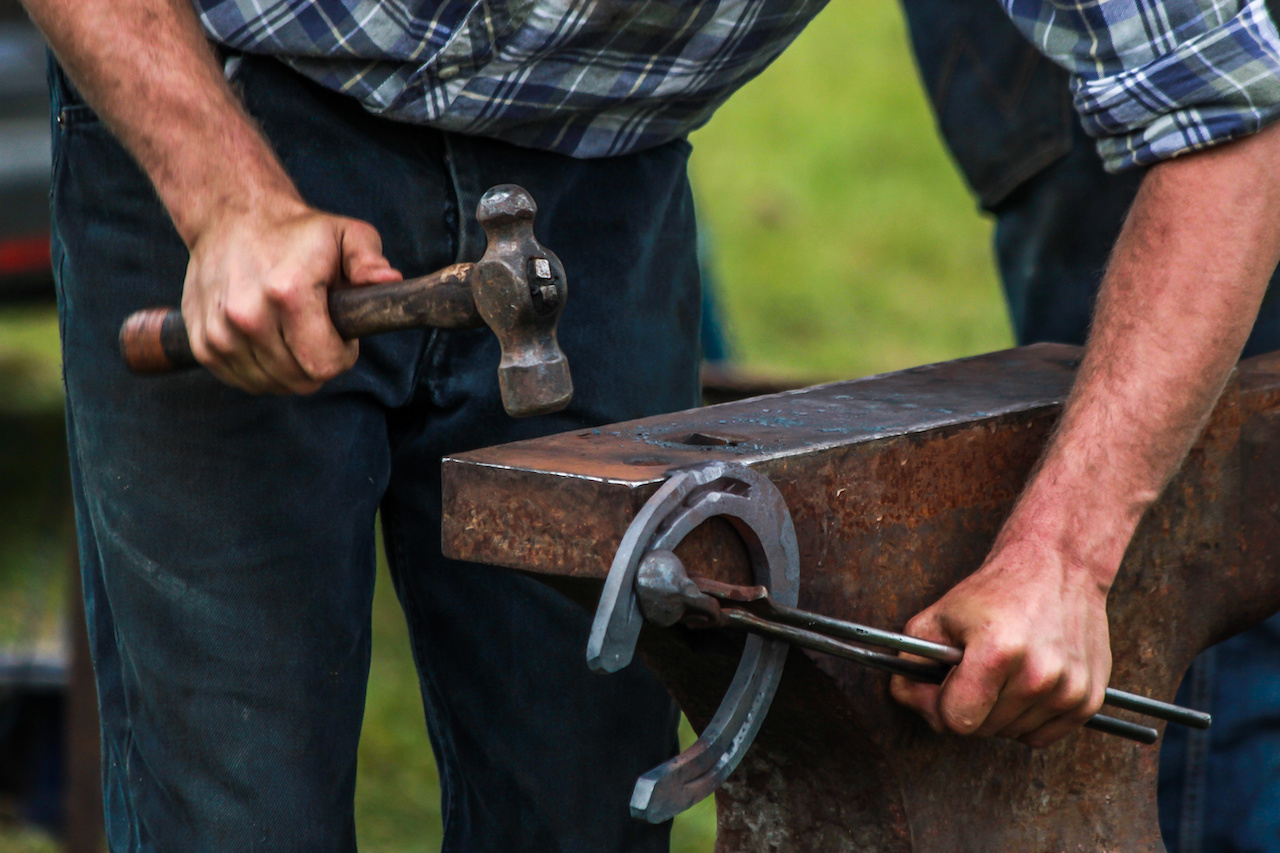 EasyCut Studio, New York, has launched a new enhancement to its popular vinyl cutting software, Easy Cut Studio, which now includes true shape nesting.
FULL STORY