Ricoh USA Integrates RICOH Supervisor and RICOH ProcessDirector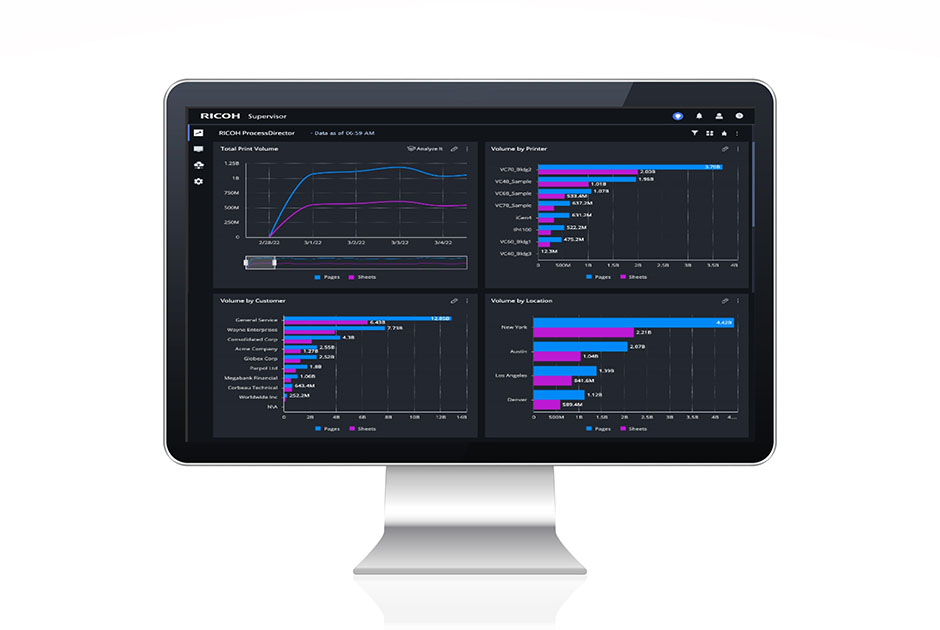 ---
Ricoh USA, Inc., Exton, Pa., has announced the integration of RICOH Supervisor and RICOH ProcessDirector to provide clients with advanced data analytics highlighting the value of their information via customizable dashboards.
This integration enables visibility down to the document level, including production volume as well as printer and inserter operator activities. With it, clients can identify trends, detect production bottlenecks, and gain actionable insights to help produce consistent output accurately and efficiently, according to the company.
Connecting RICOH ProcessDirector and RICOH Supervisor allows clients to use historical data to generate trend reports for capacity planning, production optimization and operator productivity.
RICOH ProcessDirector is a vendor-agnostic workflow automation solution designed to capture, transform, and manage data and processes. It streamlines operations, optimizes productivity, increases profitability, and helps achieve maximum output. It is offered with both subscription and perpetual pricing options.
Vendor-agnostic for both production printers and software, RICOH Supervisor provides operational data visualization to help print organizations assess equipment utilization and performance, eliminate manual data collection and understand throughput to plan for peak capacity and business growth, according to the company. RICOH Supervisor is offered exclusively through a Software as-a-Service (SaaS) model and leverages Internet of Things (IoT) technologies.
"Today, information brings more intelligence for more areas of business than ever before. Organizations that unlock the power of that information will better serve their customers and grow their business at the same time," says Chris Reid, vice president, Deputy GM Digital Services Business Center, Ricoh. "The integration of ProcessDirector and RICOH Supervisor uniquely transforms data insights accurately, securely and efficiently to empower decision makers to confidently make the crucial, informed decisions they need to stay ahead of the competition." — D.S.
---
Roland DGA, Irvine, California, announces its partnership with Western Sensibility, Missoula, Montana, an art-driven surface design and digital printing studio.
FULL STORY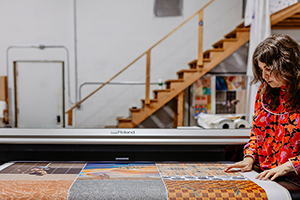 As was once the case with the craftspeople of a bygone era, many of today's screen-printers, embroiderers and heat-press and digital decorator remain close to the communities they serve.
FULL STORY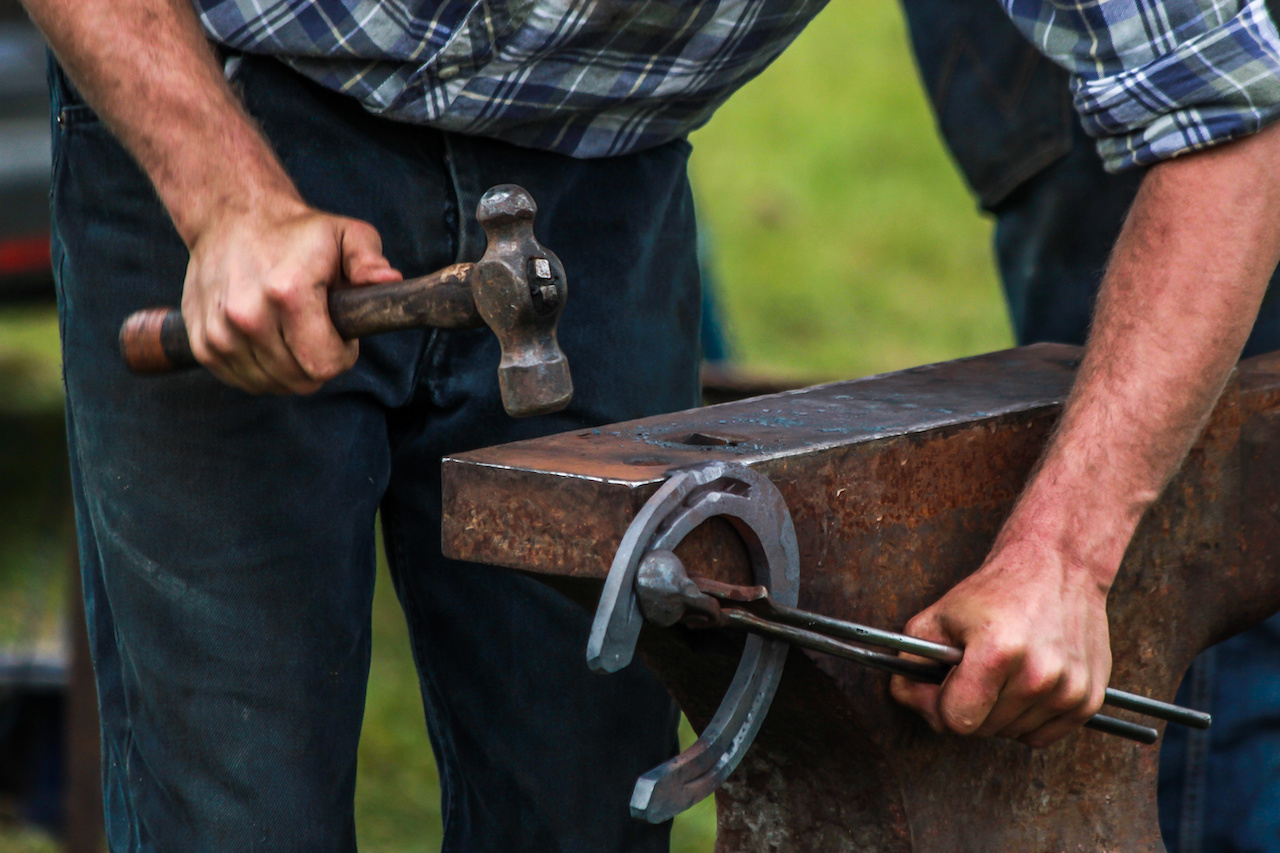 EasyCut Studio, New York, has launched a new enhancement to its popular vinyl cutting software, Easy Cut Studio, which now includes true shape nesting.
FULL STORY