Sticker Mule Bolsters Custom T-Shirt Market with Epson Relationship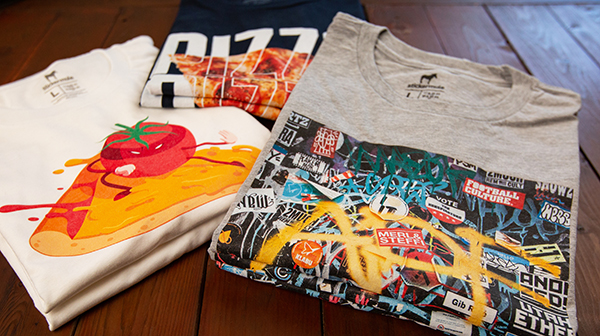 ---
Sticker Mule, Amsterdam, NY, is on track to become a global leader in custom printed T-shirts with the installation of several new Epson direct-to-garment (DTG) printers.
The installation of these printers is the largest in Epson history with the strategic relationship between Sticker Mule and Epson complementing Sticker Mule's industry-leading approach to online custom print products and positions, according to both companies.
The new DTG printers allow Sticker Mule to print brand-quality, custom T-shirts and ship them in three days or less.
"Our goal is to quickly take over the custom T-shirt market with an insanely high-quality product," says Sticker Mule co-founder and CEO, Anthony Constantino. "Epson's incredible T-shirt printer is a big part of why we already are shipping more than 50,000 custom T-shirts per month. Epson's commitment to quality and innovation resembles our own and that's why we bet big, and correctly, on them enabling us to deliver a level of quality that the T-shirt world hasn't previously seen."
Leveraging a direct relationship with Epson, Sticker Mule purchased and installed Epson's industrial SureColor F3070 DTG solution to help turn any design into a custom T-shirt with unmatched print quality that is crisp and detailed. The SureColor F3070 is Epson's first DTG printer to leverage dual printhead technology and a bulk ink pack system, coupled with features such as an automatic garment thickness adjustment and an ultra-durable linear rail system.
"Epson is proud to work with Sticker Mule and install such a record-breaking number of direct-to-garment printers in its Amsterdam production facility, playing a role in the company's ability to grow," says John Meyer, director, Commercial Sales, Prof. Imaging Sales of Epson America. "Together with Sticker Mule, our partnership and collaboration help to deliver best-in-class solutions to meet their customers' needs and deliver the highest quality products. We are pleased that Anthony and his team selected Epson and are excited to continue our partnership with a market leader in the space."
In addition to the DTG printers, Sticker Mule also leverages a large fleet of Epson SurePress digital label printers and SureColor S-Series solvent printers to produce their flagship custom label, signage, and sticker products. — D.S.
---
Roland DGA, Irvine, California, announces its partnership with Western Sensibility, Missoula, Montana, an art-driven surface design and digital printing studio.
FULL STORY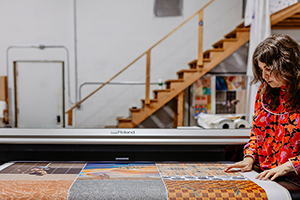 As was once the case with the craftspeople of a bygone era, many of today's screen-printers, embroiderers and heat-press and digital decorator remain close to the communities they serve.
FULL STORY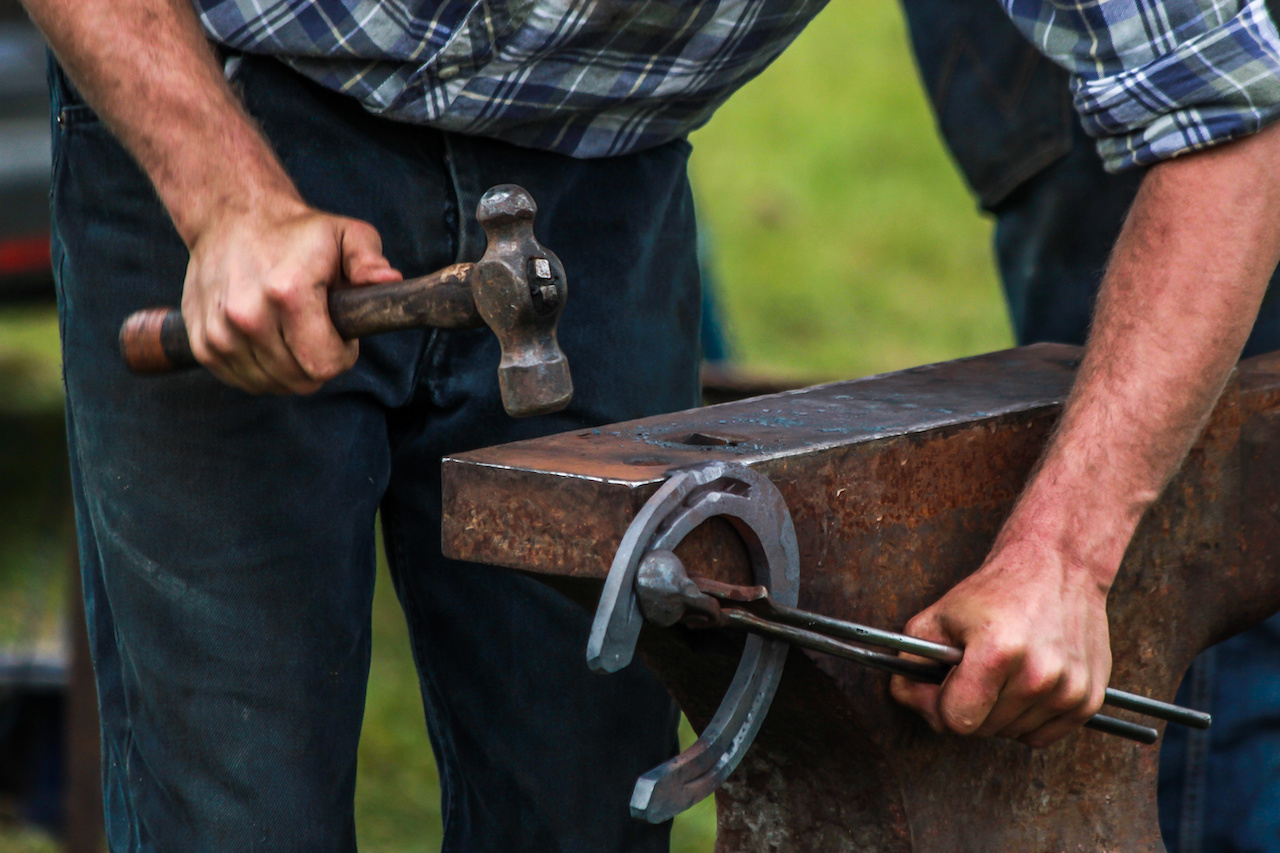 EasyCut Studio, New York, has launched a new enhancement to its popular vinyl cutting software, Easy Cut Studio, which now includes true shape nesting.
FULL STORY