Allureglow USA, Ryonet Co-Brand Specialty Screen Printing Inks
Allureglow USA, Long Beach, Calif., and Ryonet, Vancouver, Wash., have released a co-branded line of specialty screen-printing inks that includes glow-in-the-dark and reflective.
Allure Galaxy screen-printing inks have been formulated to produce the brightest, longest glow and the highest reflectivity possible, and all of the inks are eco-friendly, easy to use and can be printed on a variety of substrates, according to the companies.
"The Allure Galaxy line is the culmination of more than a year of combined efforts between Allureglow USA and Ryonet, which resulted in the creation of this unique, single-part, high-solids acrylic, reflective ink system," says Ryan Moor, CEO of Ryonet. "Merging our technologies allowed us to create a stable, user-friendly system unlike anything ever seen."
Both companies will jointly market the Allure Galaxy brand. 

For more information, visit allureglowusa.com or screenprinting.com. — L.V.
---
International Coatings Company has introduced its newly reformulated General Purpose Color Series (7600 Series).
FULL STORY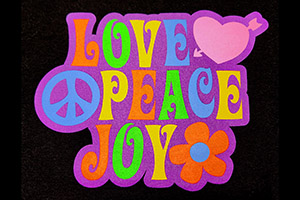 Lee Stuart, entrepreneur and YouTube creator, has added his spin to the Ryonet Riley Hopkins 250 6×4 Press and Multi-Station Press Cart.
FULL STORY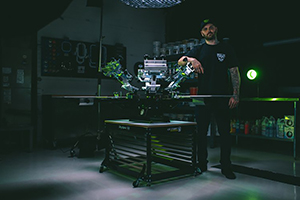 Long-time industry expert and Impressions magazine contributor Charlie Taublieb has released a new book, The Screen Printers Handbook & Survival Guide.
FULL STORY