Atlas Screen Supply to Participate in WOW Days

---
Atlas Screen Supply, Schiller Park, Ill., recently announced it is taking part in an upcoming event, Virus Ink WOW Days, that is designed to assist screen printers of all experience levels.
WOW Days, to be held July 12-14 from 9 a.m.-4:30 p.m. at M&R's Roselle, Ill., headquarters, is designed to introduce screen printers to Virus Inks' new wet-on-wet product line using WOW technology. After the event, Atlas Screen Supply will continue educating screen printers through its water-based screen-printing classes, focusing on using Virus inks and printing processes that improve production efficiency.
Virus Inks' new product line includes Hydra WOW Clear, a clear base designed to be pigmented with the Virus AquaTint pigments and used with the Virus mixing system. It was created for wet-on-wet printing using a spot-color process or simulated process printing techniques.
It also includes Hydra Process Inks formulated with WOW technology. These inks are ready-to-use CMYK inks that are formulated for wet-on-wet CMYK process printing.
The full line of Virus WOW inks will be stocked and available from Atlas Screen Supply by the end of July. For test inquiries, email kayla@atlasscreensupply.com.
Demonstrations at the WOW Days event will include four-color process printing, eight-color vector printing and eight-color simulated process printing. Attendees can choose to attend one of the three days, as the presentation will be the same each day. The cost is free with registration, which can be found here. — J.L.
Innovate to Succeed
"Progress" is a word that can be weighed down in clichés, but responsible business owners have a duty to strive to uphold the highest standards. As governments and regulatory bodies put pressure on screen printers to begin implementing more environmentally friendly practices, the use of water-based textile inks may become more widespread.
Regardless of regulations, the focus shouldn't be on doing the right thing because you are required to do so, but because it is the right thing to do. Performance and responsibility can go hand in hand.
As more consumers become aware of environmental issues, they will be more motivated to make a change, affecting the way we all buy products. It's essential for printers to explore all options, not only for the benefit of the environment, but for the sustainability their businesses.
---
International Coatings Company has introduced its newly reformulated General Purpose Color Series (7600 Series).
FULL STORY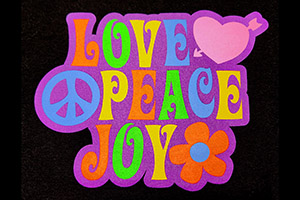 Lee Stuart, entrepreneur and YouTube creator, has added his spin to the Ryonet Riley Hopkins 250 6×4 Press and Multi-Station Press Cart.
FULL STORY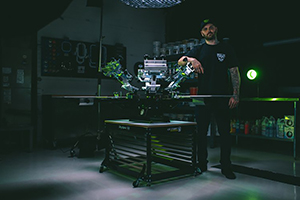 Long-time industry expert and Impressions magazine contributor Charlie Taublieb has released a new book, The Screen Printers Handbook & Survival Guide.
FULL STORY