AWT Unveils New Stretch-Lok Screen Stretching System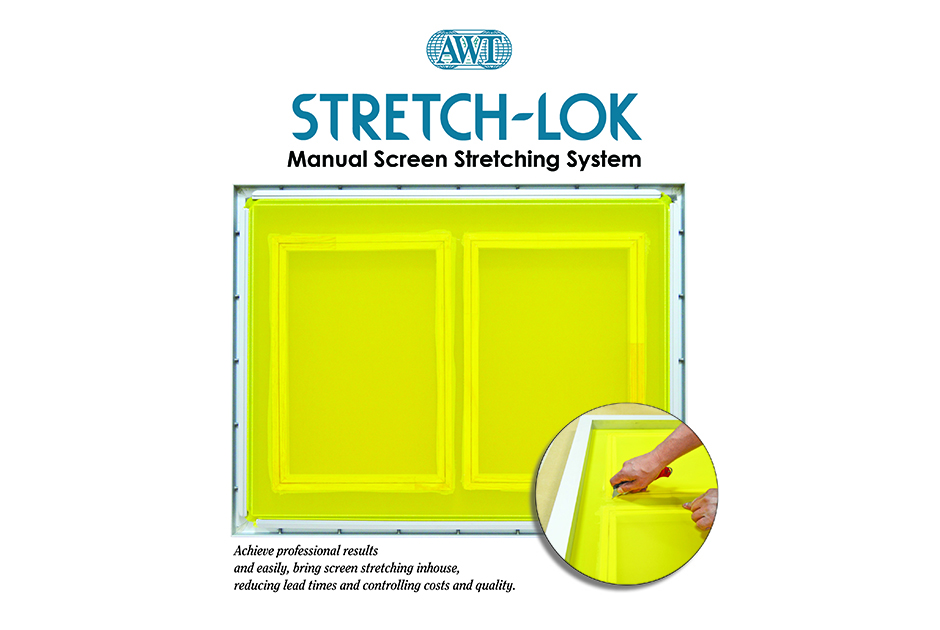 ---
AWT World Trade, Inc., Chicago, now offers the new Stretch-Lok manual screen stretching system.
The Stretch-Lok is a sensibly priced, all mechanical screen fabric stretching system that delivers precise mesh tensions and can stretch multiple screens simultaneously, according to the company. Utilizing prepress operations such as screen fabric stretching in house can help to reduce costs and timelines, while improving quality control.
Compatible with metal or wooden frames and any standard mesh fastening method, the Stretch-Lok Stretching System can be set up in minutes, uniformly stretches and locks in all types of monofilament and multifilament mesh.
Each Stretch-Lok model handles a range of frames up to the recommended maximum dimensions. Quick Tension screws allow precise tensioning of specific areas of the frame if needed. Maximum screen tension is up to 20-25 N; 20 N on units larger than 36″ x 36″, depending on mesh count and other factors. Custom size Strech-Lok units also are available. — D.S.
---
International Coatings Company has introduced its newly reformulated General Purpose Color Series (7600 Series).
FULL STORY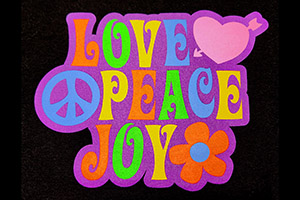 Lee Stuart, entrepreneur and YouTube creator, has added his spin to the Ryonet Riley Hopkins 250 6×4 Press and Multi-Station Press Cart.
FULL STORY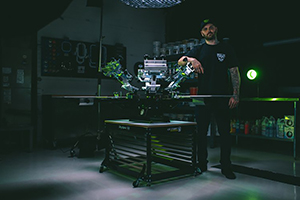 Long-time industry expert and Impressions magazine contributor Charlie Taublieb has released a new book, The Screen Printers Handbook & Survival Guide.
FULL STORY