Easiway Nets M&R Compliance Certification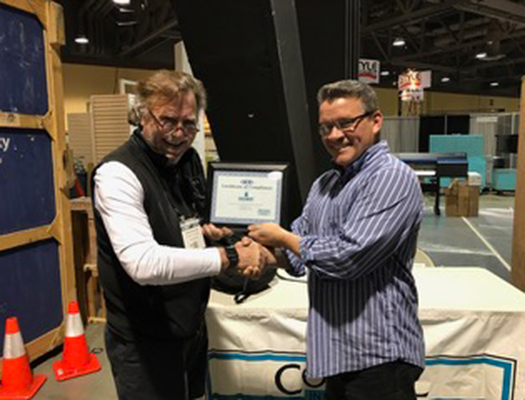 John Murray, M&R's textile product manager, presents the company's compliance certification to Easiway President John Schluter at the recent Imprinted Sportswear Shows event in Long Beach, Calif.
---
Easiway Systems Inc., Delano, Minn., has been awarded the M&R compliance certification for chemicals to be used in the M&R Eco-Tex screen-cleaning and reclaiming equipment.
This worldwide accreditation is the result of two years of research, development and field testing, according to the company. Easiway is the sole recipient of this exclusive honor, which ties the warranty of the equipment to the company's chemical products.
"The synergy between professionally engineered screen-reclaiming equipment and scientifically advanced chemical systems has finally been bridged," says John Schluter, president, Easiway. "Screen printers have taken notice and the results to date have been nothing short of excellent." — J.L.
---
International Coatings Company has introduced its newly reformulated General Purpose Color Series (7600 Series).
FULL STORY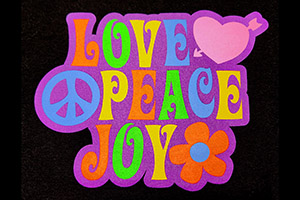 Lee Stuart, entrepreneur and YouTube creator, has added his spin to the Ryonet Riley Hopkins 250 6×4 Press and Multi-Station Press Cart.
FULL STORY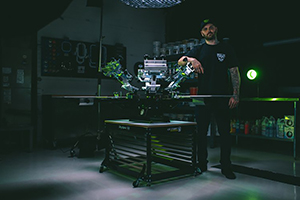 Long-time industry expert and Impressions magazine contributor Charlie Taublieb has released a new book, The Screen Printers Handbook & Survival Guide.
FULL STORY