Epson Now Shipping Screen Print Edition Printers
Epson America, Long Beach, Calif., recently announced it is now shipping the new 17-inch SureColor P800 Screen Print Edition and the 24-inch SureColor T3270 Screen Print Edition.
Building on technology in the current Epson SureColor P800 desktop photo printer and SureColor T3270 large-format color printer, the screen print editions come bundled with AccuRIP Black Pearl SE software and Epson screen positive film to produce high-quality film positives used to burn screens for the traditional screen printing process, according to the company. The Epson SC-P800SP and SC-T3270SP are available now for purchase through select authorized Epson Professional Imaging resellers.
Leveraging Epson UltraChrome HD Ink and UltraChrome XD pigment inks, the Epson SureColor P800SP and T3270SP produce high-quality solid and halftone films up to 65 lines-per-inch (lpi) with high-UV opacity and a black density up to 4.0 Dmax, up to 40 films per hour with the SC-T3270SP, according to the company. Because these printers use a full-color ink set, screen printers can produce comps, posters, photos and graphics with the same printer used to produce screen positive films. — M.Q.
---
International Coatings Company has introduced its newly reformulated General Purpose Color Series (7600 Series).
FULL STORY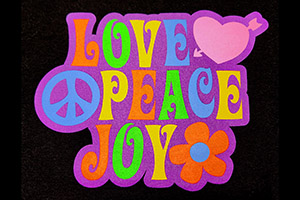 Lee Stuart, entrepreneur and YouTube creator, has added his spin to the Ryonet Riley Hopkins 250 6×4 Press and Multi-Station Press Cart.
FULL STORY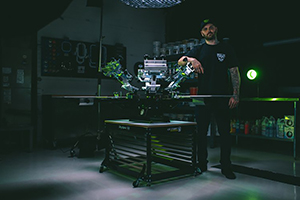 Long-time industry expert and Impressions magazine contributor Charlie Taublieb has released a new book, The Screen Printers Handbook & Survival Guide.
FULL STORY