Equipment Zone Adds Terry Combs' Screen-Printing Course
Equipment Zone, Franklin Lakes, N.J., has announced it will host Terry Combs' ultimate screen-printing business course in Equipment Zone's Solution Center located in Franklin Lakes.
Combs has more than 40 years in the screen-printing industry. He's printed hundreds-of-thousands of garments and trained thousands of students. This is the one and only class to offer you the definitive "how to start a screen-printing business" package, according to the company.
The two-day, hands-on screen-printing class will start with the basics of screen printing and end with attendees pulling the squeegee and printing a full-color, simulated process image on a black T-shirt. Other training highlights will include degreasing and preparing screens; coating screens with emulsion; setting up multi-color jobs; printing with specialty inks; finding customers and marketing your business; and day-to-day business operations.
The complete Screen-Printing Business Course is $450 for the first attendee and discounts will be provided for each additional attendee from the same company. Event size is limited to 18 students.
For more information and to register for future sessions, click here. — D.S.
---
International Coatings Company has introduced its newly reformulated General Purpose Color Series (7600 Series).
FULL STORY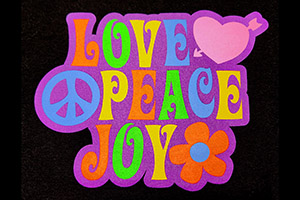 Lee Stuart, entrepreneur and YouTube creator, has added his spin to the Ryonet Riley Hopkins 250 6×4 Press and Multi-Station Press Cart.
FULL STORY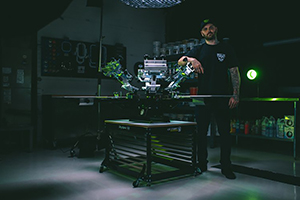 Long-time industry expert and Impressions magazine contributor Charlie Taublieb has released a new book, The Screen Printers Handbook & Survival Guide.
FULL STORY