GSG Offers Infinite FX Special Effects Ink System
GSG, Dallas, offers Wilflex Infinite FX, a new program that allows users create a wide range of looks, textures and effects with only a few special bases.
The bases can be used individually or in combination, or mixed with pigments, glitters, shimmers or other additives, for a host of effects. Brittle, cork, fashion soft, suede, plush, rock and nonphthalate plastisol puff are among the key bases in the program.
Two clear formulations also are offered — one to give the appearance of glass, gel, water, etc., and one for high-definition graphics. Both are great for high-density printing, according to the company. Additionally, there is a base for sculpture-like effects designed to help control fine detail in high-density graphics.
Bases can be layered or intermixed in various combinations and ratios to create new specialty bases. The characteristics of individual bases enhance the effects of other bases when combined, enabling users to create their own unique library of special-effects offerings and custom specialty print portfolios, according to the company.
For more information, visit gogsg.com. — L.M.
---
International Coatings Company has introduced its newly reformulated General Purpose Color Series (7600 Series).
FULL STORY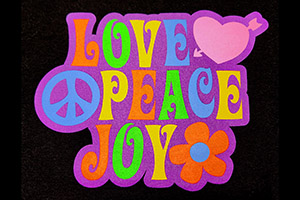 Lee Stuart, entrepreneur and YouTube creator, has added his spin to the Ryonet Riley Hopkins 250 6×4 Press and Multi-Station Press Cart.
FULL STORY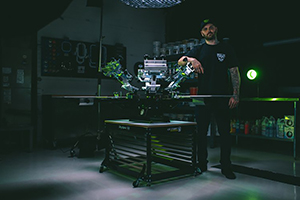 Long-time industry expert and Impressions magazine contributor Charlie Taublieb has released a new book, The Screen Printers Handbook & Survival Guide.
FULL STORY