InkSoft Adds New Features to Design Studio
InkSoft, Albuquerque, N.M., has added two enhancements to its Design Studio software that give users the ability to remove all white from an image or to remove a white background from a customer-uploaded image.
Users choose "Multicolor Logo Workflow" in "Upload Workflow" and then click on the new "Remove All White or Remove White Background" button. A preview of the revised image showing the white areas to be removed is then displayed.
At any time, the image can be restored to its original form by clicking "Reset." Then, if desired, the JPG file can be imported into the Ink Design canvas and further color modifications can be made.
The new feature is a simple, easy-to-use tool for removing the white background found with all JPG files, and can reduce the time and costs associated with printing a white underbase, according to the company. The added functionality also enables customers to visualize their designs as they might print by displaying them as transparencies over product colors.
To learn more about these enhancements, view the video shown above.
For more information, visit inksoft.com. — L.M.
---
International Coatings Company has introduced its newly reformulated General Purpose Color Series (7600 Series).
FULL STORY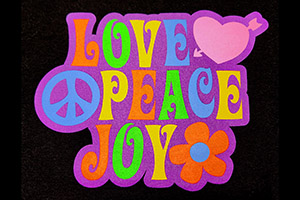 Lee Stuart, entrepreneur and YouTube creator, has added his spin to the Ryonet Riley Hopkins 250 6×4 Press and Multi-Station Press Cart.
FULL STORY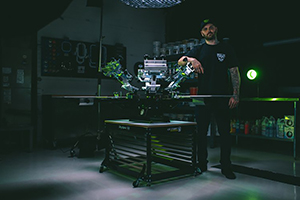 Long-time industry expert and Impressions magazine contributor Charlie Taublieb has released a new book, The Screen Printers Handbook & Survival Guide.
FULL STORY