Kornit Digital to Hold Open House
Kornit Digital North America, Mequon, Wis., will hold an open house event dedicated to industrial-grade direct-to-garment (DTG) printing and textile mass customization.
Kornit will open its demonstration facility July 11-29 to manufacturing brands, garment decorators, screen printers, e-commerce businesses and promotional goods manufacturers. Besides its entire line of DTG printing systems, the company also will demonstrate its new high-productivity, low-cost-per-print Vulcan system for the first time in North America.
The Vulcan was premiered at ITMA 2015 and has been in beta stage ever since. The machine's commercial availability is expected in third quarter 2016.
For more information, visit kornit.com. — M.Q.
---
International Coatings Company has introduced its newly reformulated General Purpose Color Series (7600 Series).
FULL STORY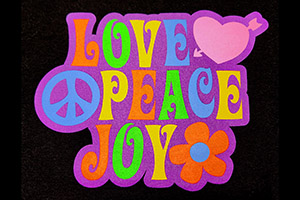 Lee Stuart, entrepreneur and YouTube creator, has added his spin to the Ryonet Riley Hopkins 250 6×4 Press and Multi-Station Press Cart.
FULL STORY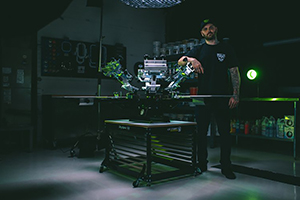 Long-time industry expert and Impressions magazine contributor Charlie Taublieb has released a new book, The Screen Printers Handbook & Survival Guide.
FULL STORY