Lawson Announces Lineup for Open House
Lawson Screen & Digital Products, St. Louis, announced it will feature several new pieces of equipment during its open house, to be held May 10.
The new equipment includes the SAATI Laser-to-Screen (LTS) imaging device, Lawson Digital Squeegee-Jet and Express EX automatic printing press.
Lawson is an authorized dealer for the SAATI LTS imaging device, which eliminates the use of consumable ink, tubes, filters, pumps and other maintenance items found in all other inkjet computer-to-screen (CTS) systems.
The Lawson Digital Squeegee-Jet is a hybrid printing system that can print multicolor jobs with only one screen and minimal setup. It also allows for digital printing on all garment types, including polyester, synthetics, performancewear and cotton.
Guests at the open house will experience hands-on demonstrations throughout the day from Epson, Ulano, Roland and more. The event will be held from 10 a.m.-3 p.m. at the company's St. Louis headquarters. All attendees can pre-register to receive a free gift the day of the show and will leave with free samples.
For more information and to register, click here. — D.S.
---
International Coatings Company has introduced its newly reformulated General Purpose Color Series (7600 Series).
FULL STORY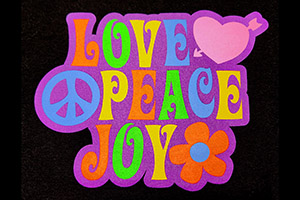 Lee Stuart, entrepreneur and YouTube creator, has added his spin to the Ryonet Riley Hopkins 250 6×4 Press and Multi-Station Press Cart.
FULL STORY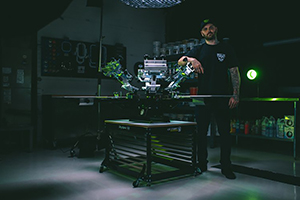 Long-time industry expert and Impressions magazine contributor Charlie Taublieb has released a new book, The Screen Printers Handbook & Survival Guide.
FULL STORY