Lawson Announces Patented Lock-N-Go Registration System
Lawson Screen & Digital Product, St. Louis, now offers the Lock-N-Go Registration System, which allows for the simultaneous registration of multiple screens, eliminating the need for the press operator to use a separate three-point register system on the platen.
The Lock-N-Go system mounts to each print head and can automatically register a multicolor screen-printing job in about 60 seconds, no matter how many colors.
To set up Lawson's Lock-N-Go system, slide in the screen-printing frames into the print head, then push the "activate" button and the system takes over. Using internal air cylinders, the Lock-N-Go registers each screen to the same "X,Y" location, putting every color into registration across every screen in every print head.
The Lock-N-Go system also can re-register a screen in the middle of production. For this process, loosen the screen-holder knobs (or air locks), remove the old screen, insert a new screen and reactivate the Lock-N-Go. The new screen will lock back in place to restart printing.
Additionally, Lawson made the Lock-N-Go compatible with all major automatic screen-printing press brands. — D.S.
​
---
International Coatings Company has introduced its newly reformulated General Purpose Color Series (7600 Series).
FULL STORY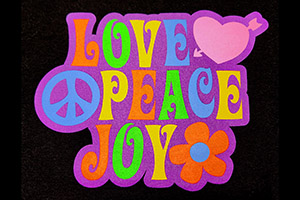 Lee Stuart, entrepreneur and YouTube creator, has added his spin to the Ryonet Riley Hopkins 250 6×4 Press and Multi-Station Press Cart.
FULL STORY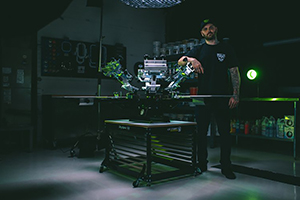 Long-time industry expert and Impressions magazine contributor Charlie Taublieb has released a new book, The Screen Printers Handbook & Survival Guide.
FULL STORY