MagnaColours Adds New Dye-Migration Blocker
United Kingdom-based water-based ink supplier MagnaColours Ltd. has added the new MagnaPrint Migration Blocker Black to its range.
The new blocker has been specially formulated to prevent issues with dye migration when screen printing problematic fabrics.
It eliminates garment lifting during printing and reduces puckering and pin-holing, while the ink gives a smoother finish with excellent matting properties, making it ideal for more fibrous fabrics, according to the company.
Migration Blocker's high-opacity and blocking properties allow for white inks remain vibrant on polyester/cotton blends. It also provides long-flowing and slow-drying properties in the screen and a soft-hand feel on the garment when printed.
MagnaColours also offers MagnaPrint Migration Eliminator V2. Both inks are PVC- and phthalate-free water-based inks, designed for use with polyester and polyester/cotton blends. Eliminator V2 is designed as an all-round dye-migration eliminator that is compatible with polyester and polyester/cotton blends.
"As more and more blended fabrics are being used in the textile industry, each one comes with its own challenges when it comes to screen printing," says Helen Parry, managing director of MagnaColours. "This is why we developed MagnaPrint Migration Blocker Black. Alongside our popular water-based MagnaPrint Migration Eliminator V2, our dye-migration range will help eliminate color-bleeding issues from most fabrics in the current marketplace." — D.S.
---
International Coatings Company has introduced its newly reformulated General Purpose Color Series (7600 Series).
FULL STORY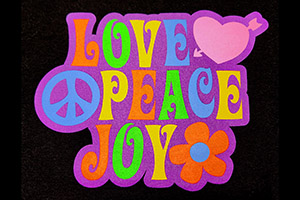 Lee Stuart, entrepreneur and YouTube creator, has added his spin to the Ryonet Riley Hopkins 250 6×4 Press and Multi-Station Press Cart.
FULL STORY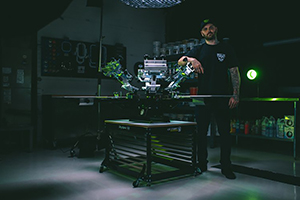 Long-time industry expert and Impressions magazine contributor Charlie Taublieb has released a new book, The Screen Printers Handbook & Survival Guide.
FULL STORY