MagnaColours Broadens SFX Range with MultiChrome Ink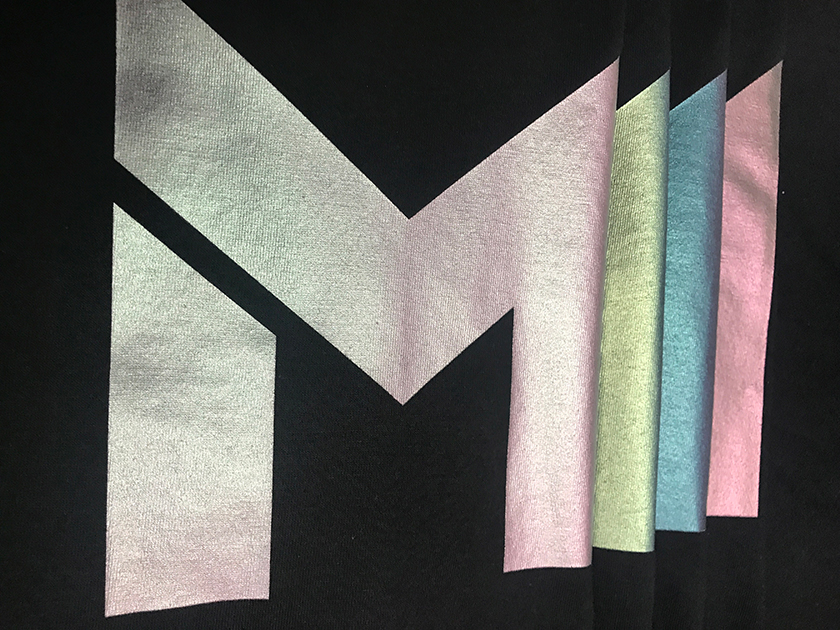 ---
United Kingdom-based MagnaColours has launched a new ink, MultiChrome Pearl, that helps textile screen printers achieve a two-tone pearl effect.
MultiChrome Pearl was developed to respond to customer demands and requirements for achieving a more dramatic color shift than the sparkle or glitter effect that other pearl inks provide. The ready-to-use ink provides a much more evident color shift, adding a new dimension to a standard pearl effect. MultiChrome contains specialty pigments, helping to achieve superior color when printed onto stretchy or Lycra-containing fabrics, according to the company.
"At Magna, we think it's vital to listen to what our customers and the industry want and need, so that we can continue to provide innovative products," says Helen Parry, managing director, MagnaColours. "It is by listening to our customers that we identified the desire for a higher performance, two-tone pearl ink. Using Magna Labs' expertise in creating new inks, we were able to help our customers achieve higher-quality effects."
The MultiChrome range, which includes a variety of different colors, was launched last month and is available through distributors. As with all the company's inks, the MultiChrome range conforms to the highest levels of environmental scrutiny, using the best water-based technology to ensure finishes of the highest quality, according to the company. — J.L.
---
International Coatings Company has introduced its newly reformulated General Purpose Color Series (7600 Series).
FULL STORY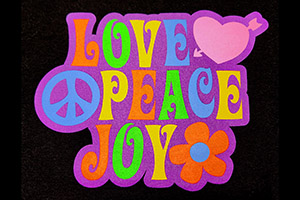 Lee Stuart, entrepreneur and YouTube creator, has added his spin to the Ryonet Riley Hopkins 250 6×4 Press and Multi-Station Press Cart.
FULL STORY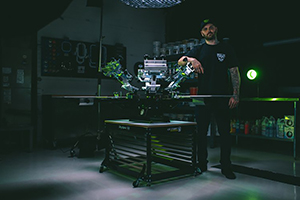 Long-time industry expert and Impressions magazine contributor Charlie Taublieb has released a new book, The Screen Printers Handbook & Survival Guide.
FULL STORY