MagnaColours Debuts New Migration Eliminator
U.K.-based water-based screen-printing ink supplier MagnaColours has launched a new version of its anti-migration blocker: MagnaPrint Migration Eliminator V2.
The migration blocker is designed to prevent ink bleeding throughout the printing process, and was officially unveiled at the recent Imprinted Sportswear Shows (ISS) event in Long Beach, Calif., held this past January. The product blocks bleeding of PVC- and phthalate-free water-based inks for use on polyester and poly/cotton blends.
"Magna are at the forefront of innovation of water-based inks and products," says Helen Parry, managing director, MagnaColours. "We pride ourselves on creating inks that meet the needs of screen printers so that they continue getting the very best results, and don't need to resort to using chemical-based inks. Part of this is ensuring that we continue to innovate and improve on what's already out there, including our own product range."
Migration Eliminator V2 dries slowly, making it easier to print with, and it provides a softer hand than its previous version. When printing with the new ink, screen printers will benefit from improved coverage, opacity, flexibility and washfastness, according to the company. — J.L.
---
International Coatings Company has introduced its newly reformulated General Purpose Color Series (7600 Series).
FULL STORY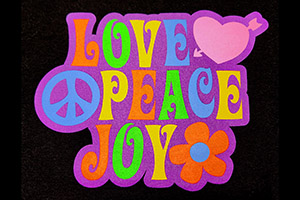 Lee Stuart, entrepreneur and YouTube creator, has added his spin to the Ryonet Riley Hopkins 250 6×4 Press and Multi-Station Press Cart.
FULL STORY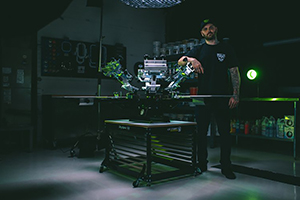 Long-time industry expert and Impressions magazine contributor Charlie Taublieb has released a new book, The Screen Printers Handbook & Survival Guide.
FULL STORY