MagnaColours Expands Technical Team
United Kingdom-based MagnaColours recently announced the additions of Melvin Hall as print technician and Jason Chapman as regional technical sales manager for Asia.
Chapman will join the team in September.
Hall has experience in setting up textile screen-printing departments, and has worked in countries such as Sri Lanka, the United States, Spain, India, China and Pakistan. He also boasts experience in training workers in many aspects of screen printing. Having worked in the screen-printing industry since 1976, Hall has worked with some of the biggest brands and manufacturers in the U.K. and worldwide.
Chapman has had a nearly three-decade career in senior management of international businesses and consulting services for global brands in the textile-printing sector. He has worked in Sri Lanka, China, Turkey and many other Asian countries while introducing, supporting and encouraging the use of water-based print technologies, as well as larger printing, factory-design, equipment-sourcing, site-planning and training projects.
"We are thrilled to have not one, but two incredibly talented and experienced individuals joining the Magna team," says Helen Parry, managing director, MagnaColours. "It's been a very exciting year for Magna, with the launch of some industry-leading initiatives, so it's great to add to the expertise that already exists throughout the business." — J.L.
---
International Coatings Company has introduced its newly reformulated General Purpose Color Series (7600 Series).
FULL STORY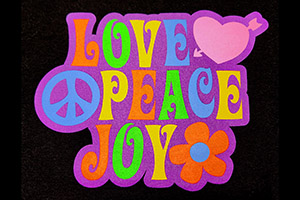 Lee Stuart, entrepreneur and YouTube creator, has added his spin to the Ryonet Riley Hopkins 250 6×4 Press and Multi-Station Press Cart.
FULL STORY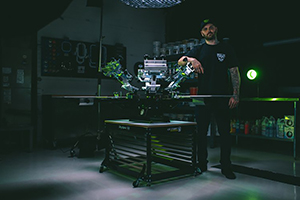 Long-time industry expert and Impressions magazine contributor Charlie Taublieb has released a new book, The Screen Printers Handbook & Survival Guide.
FULL STORY