MagnaColours Launches MagnaPrint Emboss Ink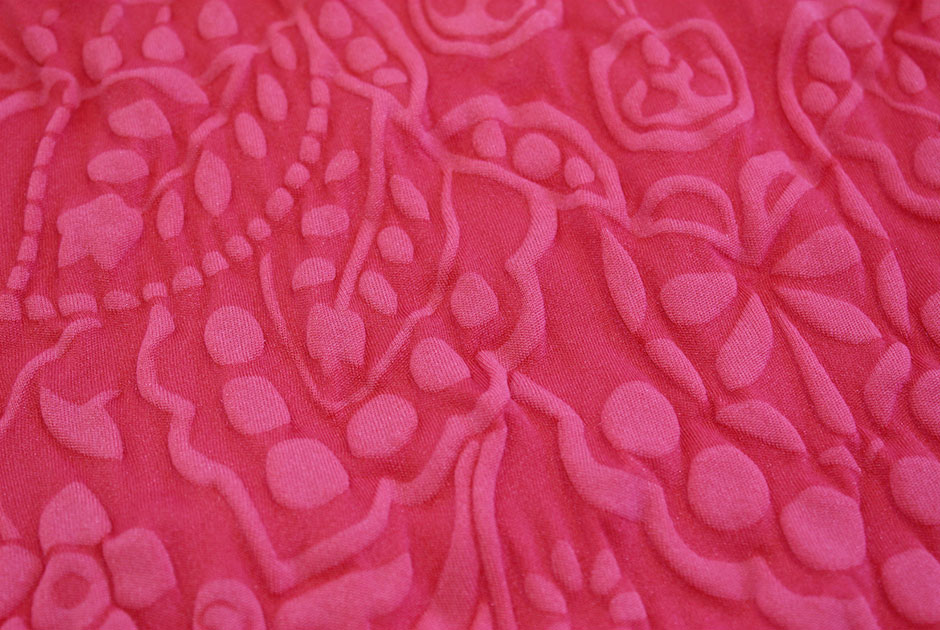 ---
U.K.-based MagnaColours has launched its newest special-effects product, MagnaPrint Emboss ink.
A ready-to-use water-based ink, the newest product from the MagnaPrint range is a first for the industry and allows screen printers to create stunning and permanent embossed effects on polyester fabrics, according to the company.
"We wanted to simulate the heat-set embossing and pleating process by developing an ink which could do this for screen printers straight out of the pot," says Helen Parry, managing director at MagnaColours. "When printed onto polyester, the ink expands, contracting certain areas of the fabric, creating a permanent embossed effect."
Just like a standard printing paste, the ink can be applied, cured and washed, leaving behind embossed, raised areas on the material, altering its appearance and structure.
"This is a really exciting new ink for the MagnaPrint range and something brand new for the screen-printing industry," Parry says. "The industry is always demanding fresh and exciting printing techniques, and we pride ourselves on being able to deliver cutting-edge technology to printers worldwide. Emboss ink will provide printers with so many new possibilities for polyester fabrics and we can't wait to see how this ink gets used out in the market." — D.S.
---
International Coatings Company has introduced its newly reformulated General Purpose Color Series (7600 Series).
FULL STORY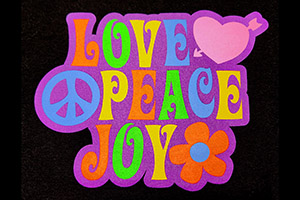 Lee Stuart, entrepreneur and YouTube creator, has added his spin to the Ryonet Riley Hopkins 250 6×4 Press and Multi-Station Press Cart.
FULL STORY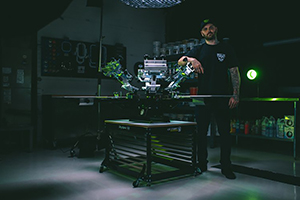 Long-time industry expert and Impressions magazine contributor Charlie Taublieb has released a new book, The Screen Printers Handbook & Survival Guide.
FULL STORY