Mind's Eye Graphics to Host Ink-Transfer Workshop
Mind's Eye Graphics Inc., Decatur, Ind., is teaming with screen-printing veteran Joe Clarke to offer an ink-transfer workshop.
To be held at the Mind's Eye Graphics facility, this two-day, hands-on workshop will help attendees develop a comprehensive understanding of ink transfer and how to choose the correct components to support it. It also will cover desirable ink characteristics, the secret to choosing correct mesh geometry and how to match the squeegee to both the mesh geometry and ink tack.
Participants also will learn to define optimal stencil parameters to support image resolution and ink transfer, as well as how to characterize the system, calibrate a press and simultaneously optimize image quality and maximize throughput.
Joe Clarke has spent the past 47 years in various screen-printing industry capacities. He previously was the president of M&R Printing Equipment and vice president of Wilflex. He also has been granted a growing number of print-related patents, including one for high-shear printing with Smilin' Jack print blades. He currently is president of CPR, a Chicago-based manufacturer of Smilin' Jack print and fill blades and NexGen inks.
The class is limited to 30 participants and costs $299.99 per person; the early-bird special of $249.99 is available until July 15. Additional attendees from the same company will receive an additional 10% discount. Pricing includes an opening meet and greet with snacks, catered lunch both days and a networking event on the first night. There also will be a wrap-up event on the second night at a local restaurant for participants who are still in town.
For more information or to register, email workshop@mindseyeg.com. — J.L.
---
International Coatings Company has introduced its newly reformulated General Purpose Color Series (7600 Series).
FULL STORY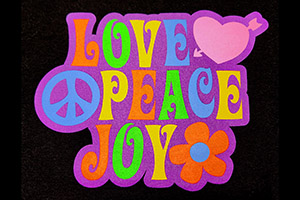 Lee Stuart, entrepreneur and YouTube creator, has added his spin to the Ryonet Riley Hopkins 250 6×4 Press and Multi-Station Press Cart.
FULL STORY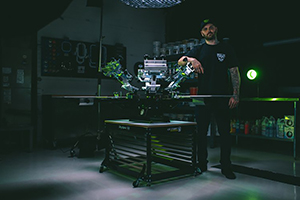 Long-time industry expert and Impressions magazine contributor Charlie Taublieb has released a new book, The Screen Printers Handbook & Survival Guide.
FULL STORY