Mind's Eye Graphics to Host SAATI PROScreen Screenmaking Workshop
Mind's Eye Graphics Inc., Decatur. Ind., has partnered with SAATI Americas, Fountain Inn, S.C., for the PROScreen Professional Screenmaking Workshop, to be held Mar 7-9 at the Mind's Eye facilities.
The two-day workshop will include all aspects of screen making, starting with frame and mesh selection; rapid mesh tensioning; mesh prep; emulsion choice and coating techniques; and exposure calculation and optimization. Classes will end with reclaim options and screen chemistry choices in a textile-printing environment.
Using and understanding screen testing and calibration equipment, including mesh-tension meters, moisture meters, emulsion thickness gauges and exposure calculators also will be covered.
Technical instructions will be provided by Keith Perkins and Alan Howe of SAATI Americas, along with Greg Kitson and the Mind's Eye staff. The workshop fee is $199 per person and includes three networking meals with snacks and beverages.
For more information and to register, click here. — D.S.
---
International Coatings Company has introduced its newly reformulated General Purpose Color Series (7600 Series).
FULL STORY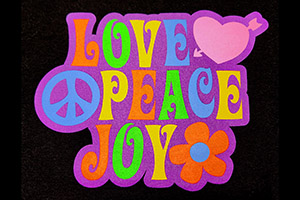 Lee Stuart, entrepreneur and YouTube creator, has added his spin to the Ryonet Riley Hopkins 250 6×4 Press and Multi-Station Press Cart.
FULL STORY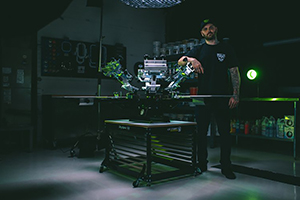 Long-time industry expert and Impressions magazine contributor Charlie Taublieb has released a new book, The Screen Printers Handbook & Survival Guide.
FULL STORY