Mind's Eye Graphics to Host Screen-Making Workshop
Mind's Eye Graphics, Decatur, Ind., in partnership with SAATI Printing Division, will hold a screen-making workshop March 10-11.
The two-day, hands-on workshop, called "PROScreen Professional Screenmaking by SAATI," will be held at Mind's Eye's facility, located at 1019 W. Commerce Dr. All aspects of the screen-making loop will be addressed, including frame and mesh selection; rapid mesh tensioning; mesh preparation; emulsion choice and coating techniques; exposure calculation and optimization; reclaim options; and screen chemistry choices in a textile printing environment.
Special attention will be paid to using and understanding screen testing and calibration equipment, including — but not limited to — mesh-tension and moisture meters, emulsion-thickness gauges and exposure calculators.
Technical instructions will be provided by Alan Howe of SAATI Printing Division, Greg Kitson, president of Mind's Eye Graphics, and the rest of the Mind's Eye staff, all of whom collectively have more than 100 years of professional screen-making experience.
The workshop costs $149.99 per person and includes three networking meals with snacks and beverages. There also is an early-bird price of $99.99, which is available until Feb. 12, as well as a 10% discount to other members of the same company. Each participant will leave the workshop with emulsion and reclaim chemistry samples.
The class is limited to the first 30 paid participants to ensure hands-on training. Register now by emailing workshop@mindseyeg.com. — J.L.
---
International Coatings Company has introduced its newly reformulated General Purpose Color Series (7600 Series).
FULL STORY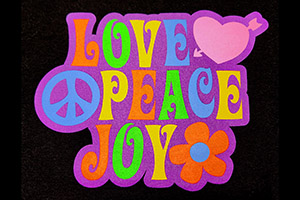 Lee Stuart, entrepreneur and YouTube creator, has added his spin to the Ryonet Riley Hopkins 250 6×4 Press and Multi-Station Press Cart.
FULL STORY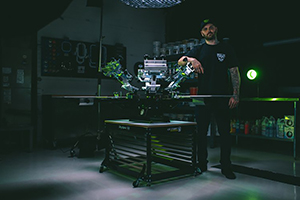 Long-time industry expert and Impressions magazine contributor Charlie Taublieb has released a new book, The Screen Printers Handbook & Survival Guide.
FULL STORY