Monarch Color Corp. Launches Plastisol Ink
Monarch Color Corp., Charlotte, N.C., has launched a new plastisol ink for the T-shirt screen-printing market.
The new ink is available in three versions: 100% cotton, 50/50 cotton/poly blend and 100% low-bleed polyester. Colors include Yeti White, Bigfoot Black and 10 base-blending colors.
"Our white is the most opaque white on the market today, and we continue to add more colors to our system," says Aaron Blank, vice president of sales and marketing, Monarch Color Corp.
According to the company, screen printers who have used the new inks like their performance.
"We were really pleased with the results we got from Monarch's ink right out of the bucket," says David Collier, owner, Ink Floyd Design & Production. "Our printers like that it has a nice, fluffy consistency. No more straining the forearms getting ink out of the bucket, even on cold mornings. We also noticed that it cleans up really easily, which is a big win when it comes to saving time during ink changes." — J.L.
---
International Coatings Company has introduced its newly reformulated General Purpose Color Series (7600 Series).
FULL STORY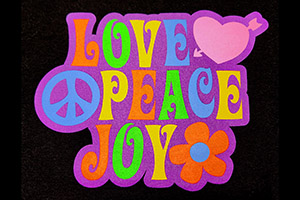 Lee Stuart, entrepreneur and YouTube creator, has added his spin to the Ryonet Riley Hopkins 250 6×4 Press and Multi-Station Press Cart.
FULL STORY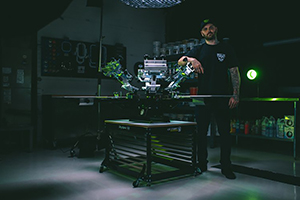 Long-time industry expert and Impressions magazine contributor Charlie Taublieb has released a new book, The Screen Printers Handbook & Survival Guide.
FULL STORY