Monarch Partners with Multicraft, Screen Process of Alabama
Monarch Color Corp., Charlotte, N.C., has added Multicraft Inc., Cleveland, and Screen Process of Alabama, Birmingham, Ala., as its newest distributors.
Multicraft Inc. is one of the largest screen and digital-printing suppliers in the United States, with an additional location in Phoenix. Screen Process of Alabama offers products that enable quality prints, and help maintain consumers' equipment in order to run a successful screen-printing business, according to the company.
"With the successful launch of our Stark and Vivid lines of inks earlier this year, we now have a full complement of low-temp inks and standard-cure-temp inks," says Aaron Blank, vice president of screen products and distribution. "I believe that the success of both lines, coupled with the PolyOne and Rutland merger last year, is the reason why the bigger distributors are starting to take a look at us, and see how we are truly different than every other manufacturer in this industry." — D.S.
---
International Coatings Company has introduced its newly reformulated General Purpose Color Series (7600 Series).
FULL STORY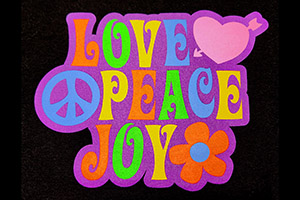 Lee Stuart, entrepreneur and YouTube creator, has added his spin to the Ryonet Riley Hopkins 250 6×4 Press and Multi-Station Press Cart.
FULL STORY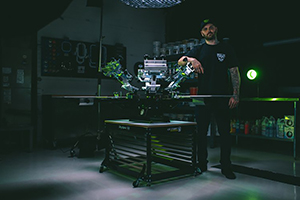 Long-time industry expert and Impressions magazine contributor Charlie Taublieb has released a new book, The Screen Printers Handbook & Survival Guide.
FULL STORY