M&R Introduces HotHead System
M&R, Roselle, Ill., has introduced the HotHead Fabric Compression System, designed to give garment decorators two ways to apply heat and pressure to fabrics.
According to the company, the system is designed for fiber matting, ink smoothing, foil transfer and on-press ink discharging, among other processes.
The control module mounts to the front of a printhead arm and uses a multifunction LCD display to set the temperature and heater type. The HotHead Roller applies heat and pressure using a rolling cylinder, and the HotHead FlatIron applies heat and pressure by gliding a flat, smooth metal surface across the substrate.
The HotHead Roller and HotHeat FlatIron are securely affixed to the squeegee mounting bar and use thermal couples and pre-programmed logic to maintain constant temperatures. — M.Q.
---
International Coatings Company has introduced its newly reformulated General Purpose Color Series (7600 Series).
FULL STORY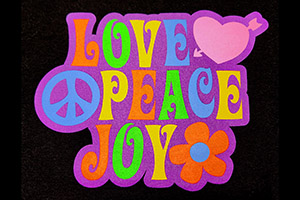 Lee Stuart, entrepreneur and YouTube creator, has added his spin to the Ryonet Riley Hopkins 250 6×4 Press and Multi-Station Press Cart.
FULL STORY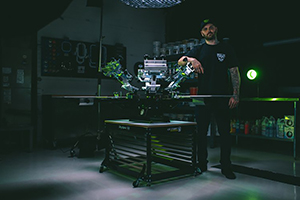 Long-time industry expert and Impressions magazine contributor Charlie Taublieb has released a new book, The Screen Printers Handbook & Survival Guide.
FULL STORY