M&R Introduces 'Screen Printer Success Stories' 
Video Series
M&R, Glen Ellyn, Ill., has introduced a new video series about successful screen printers, available online at mrprint.com/success.
The series features success stories, ranging from bar owners who bought a hole-in-the-wall screen-printing shop without knowing what a squeegee was to an unemployed college graduate who read an article about screen printing on a flight to a wedding and soon was printing on his parents' porch.
"M&R equipment has been a part of tens of thousands of screen-printing success stories, and we thought it was time to share some of those stories with the wider screen-printing community," says Joe Abreu, M&R's director of advertising and marketing. "Many of the most successful screen-printing operations had humble beginnings. When you look at where those businesses are today it's tempting to assume that they began with previous industry experience, a carefully thought-out business plan and ample cash reserves."
One of the series interviews features Dave Filip, co-owner and production manager of Bimm Ridder, which was wiped out during the catastrophic flooding in Cedar Rapids, Iowa, in 2008. The video, which details how the company fought back against overwhelming odds, shares insight into Bimm Ridder and how Filip's eagerness to learn and attend industry events has led to the company's success.
For more information, visit mrprint.com. – L.V.
---
International Coatings Company has introduced its newly reformulated General Purpose Color Series (7600 Series).
FULL STORY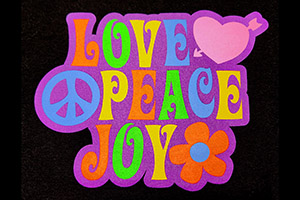 Lee Stuart, entrepreneur and YouTube creator, has added his spin to the Ryonet Riley Hopkins 250 6×4 Press and Multi-Station Press Cart.
FULL STORY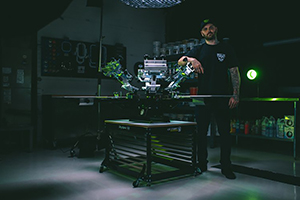 Long-time industry expert and Impressions magazine contributor Charlie Taublieb has released a new book, The Screen Printers Handbook & Survival Guide.
FULL STORY