M&R Launches Breast Cancer Awareness Campaign
The M&R Companies, Roselle, Ill., recently launched the "Press for a Cure" campaign to promote Breast Cancer Awareness Month during October.
Press for a Cure is a donation initiative to raise funds for breast-cancer research. M&R partnered with the National Breast Cancer Foundation Inc. (NBCF) and Delta Apparel for the campaign, beginning with an auction on eBay.com for limited-edition pink KRUZER manual screen-printing presses. All of the proceeds from sales will benefit the NBCF.
The auctions will take place throughout the month, with a pink KRUZER on display at the PRINTING United expo, to be held Oct. 23-25 in Dallas. M&R also will be selling screen-printed breast cancer awareness garments at the event. Delta Apparel donated the 1,500 T-shirts that will be used.
"M&R is proud to support the National Breast Cancer Foundation with the Press for a Cure initiative," says Peter Walsh, executive vice president, M&R. "Our hopes are to raise awareness and a considerable donation for important research and development."
Press for a Cure will be supported with a website; social media posts on Instagram, Facebook and YouTube; industry-wide emails; printed banners; signage; and literature through Oct. 31.
For more information about Press for a Cure, click here. For more information on how to support NBCF, click here. — D.S.
---
International Coatings Company has introduced its newly reformulated General Purpose Color Series (7600 Series).
FULL STORY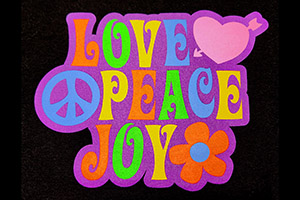 Lee Stuart, entrepreneur and YouTube creator, has added his spin to the Ryonet Riley Hopkins 250 6×4 Press and Multi-Station Press Cart.
FULL STORY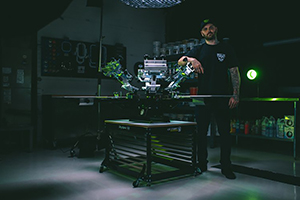 Long-time industry expert and Impressions magazine contributor Charlie Taublieb has released a new book, The Screen Printers Handbook & Survival Guide.
FULL STORY