M&R Launches New Cobra Automatic Screen-Printing Press
M&R Printing Equipment, Roselle, Ill., recently announced the release of the new Cobra automatic screen-printing press.
According to the company, the Cobra, with production speeds of up to 80 dozen per hour, sets a new standard in high-volume screen-printing production. Along with offering features such as a flat indexing system, spider arm design, a slimline pallet-levelling system, and new front and rear off-contact micro adjustments, the Cobra is digital ready and supports the DS-4000 Digital Squeegee in select models.
"In a year that has been particularly difficult for screen printers globally, we are excited to be in the position to inject a little good news and optimism into our industry – and to let the world know that even during the toughest of times, M&R does not stop innovating or thinking about how we can make life easier for our customers," says Danny Sweem, CEO of M&R Printing Equipment.
The newly designed flat indexing system provides fast printing and features quiet operation. The new spider arm design features pneumatic-locking, Quick-FlipTM front frame holders, allowing for quick screen loading and unloading, tool-free pallet locks for easy pallet changes, and is Tri-LOC and Tri-SYNCTM compatible.
The Cobra's pallet and screen adjustment controls include a new slimline pallet-levelling adjustment system, upgraded precision front and rear micro adjustments, simple front and rear on-head/off contact controls, and independent squeegee pressure gauges on every printhead.
The Cobra's HMI interface features new Heads Idle Mode and updated Revolver Print ProgramTM. The Cobra's Maintenance MinderTM System alerts operators when scheduled maintenance is due.
The Cobra is available in two models, the Cobra 1618 and the Cobra 2020. The Cobra 1618 is available in 10-station/8-color, 12-station/10-color and 14-station/12-color configurations. The Cobra 2020 offers the same configuration options as the Cobra 1618 but adds 16-station/14-color capability. — D.S.
---
International Coatings Company has introduced its newly reformulated General Purpose Color Series (7600 Series).
FULL STORY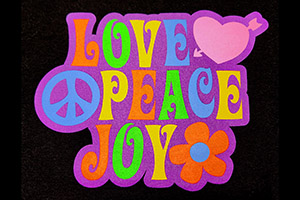 Lee Stuart, entrepreneur and YouTube creator, has added his spin to the Ryonet Riley Hopkins 250 6×4 Press and Multi-Station Press Cart.
FULL STORY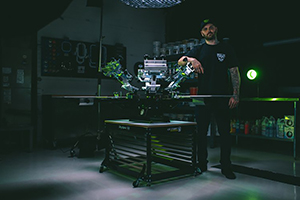 Long-time industry expert and Impressions magazine contributor Charlie Taublieb has released a new book, The Screen Printers Handbook & Survival Guide.
FULL STORY