M&R Names Amscomatic Product Manager
M&R, Roselle, Ill., recently announced that John Murray has been appointed product manager of its Amscomatic division.
Murray has experience both inside and outside the garment-decoration field, including a previous stint at M&R, first as a consultant and later as a regional sales manager. He specializes in pneumatics and hydraulics, and has been a sales director and business owner, according to the company.
Rich Hoffman, president & CEO of M&R, recruited Murray in 2004 to lead a team dedicated to in-house manufacturing of custom pneumatic components. Under his leadership, the transition required three months, after which he accepted a position as regional sales manager.
"John made significant contributions to the success of M&R during his first tour here, and we are extremely happy to have him back," Hoffman says. "As more garment decorators have come to recognize the importance of professionally folded and packaged products, our Amscomatic division has taken on an increasingly higher profile in the industry, and John is the ideal person to manage the product line." — M.Q.
---
International Coatings Company has introduced its newly reformulated General Purpose Color Series (7600 Series).
FULL STORY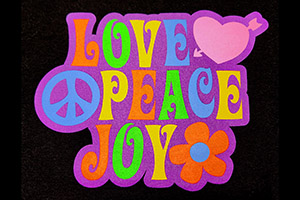 Lee Stuart, entrepreneur and YouTube creator, has added his spin to the Ryonet Riley Hopkins 250 6×4 Press and Multi-Station Press Cart.
FULL STORY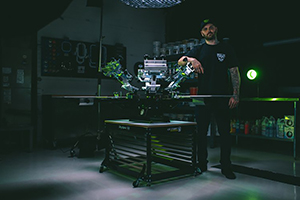 Long-time industry expert and Impressions magazine contributor Charlie Taublieb has released a new book, The Screen Printers Handbook & Survival Guide.
FULL STORY