M&R Releases New Equipment Catalog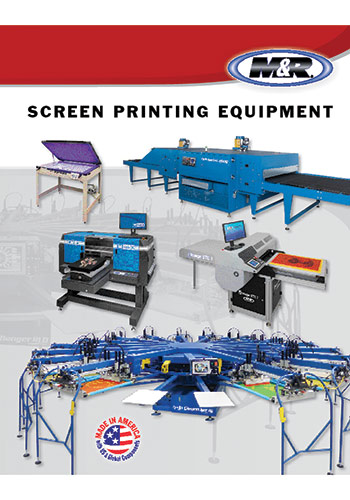 ---
M&R, Roselle, Ill., has introduced a new equipment catalog for 2016-2017.
The catalog contains equipment in textile, graphics and digital lines, including the i-Image S computer-to-screen (CTS) imaging system, the Red Chili DX flash cure system, EZPrep pretreatment system and the AB-9000 automatic folder.
It also covers new features such as Accuset, Dynabelt, the Patriot Belt & SureTrak belt-tracking system, TriSync and the Crossover Belt System, which are included in some of the company's most popular products.
The catalog will be available at the upcoming Specialty Graphic Imaging Association (SGIA) Expo, by download or on the M&R website. — M.Q.
---
International Coatings Company has introduced its newly reformulated General Purpose Color Series (7600 Series).
FULL STORY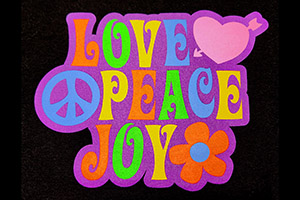 Lee Stuart, entrepreneur and YouTube creator, has added his spin to the Ryonet Riley Hopkins 250 6×4 Press and Multi-Station Press Cart.
FULL STORY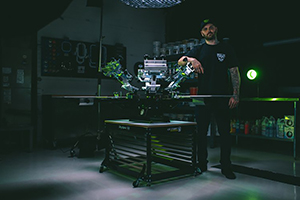 Long-time industry expert and Impressions magazine contributor Charlie Taublieb has released a new book, The Screen Printers Handbook & Survival Guide.
FULL STORY