M&R Wins Three SGIA Awards
M&R Cos., Roselle, Ill., won three Product of the Year awards at SGIA 2016 in the Manual Garment Press and Automatic Garment Press categories.
The Manual Garment Press award winner was the company's Abacus II, which combines M&R's numbering system with the Chameleon's 20-printhead Duo-Deck configuration. The servo index system allows for positioning of "virtually any digit size or type," according to the company.
The company's winners in the Automatic Garment Press category were the Gauntlet III and Insignia. The Gauntlet III is a versatile, high-production, mid-size automatic press. It includes a squeegee/floodbar park feature, a laser locator system, Revolver Print program and Automatic Pallet Pre-Heat mode. The Insignia prints and cures up to six colors simultaneously and positions cure stations between print heads.
"Customer service, innovative design and quality products form the foundation M&R was built on, and it's extremely gratifying to have three of our products recognized for their innovation and quality," says M&R CEO Rich Hoffman. "Our factory technicians are obsessed with manufacturing the highest quality presses in the industry, and our engineers and the other members of our research-and-development department are engaged in an ongoing effort to find ways to help garment decorators work more quickly, more productively and more profitably. And we'll continue those efforts in the years ahead," says CEO Rich Hoffman. — M.Q.
---
International Coatings Company has introduced its newly reformulated General Purpose Color Series (7600 Series).
FULL STORY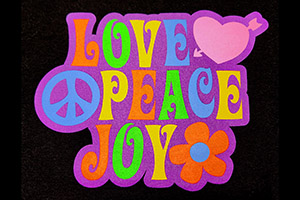 Lee Stuart, entrepreneur and YouTube creator, has added his spin to the Ryonet Riley Hopkins 250 6×4 Press and Multi-Station Press Cart.
FULL STORY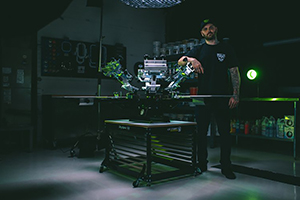 Long-time industry expert and Impressions magazine contributor Charlie Taublieb has released a new book, The Screen Printers Handbook & Survival Guide.
FULL STORY